Lead to Change – Learning Journey – Spanish
Strategy 2030 is about change. It is about changing not just what we do, but how we do it, so that we are even better able to save lives, accompany people and support their resilience… To do this we must listen, think and be ready to act differently, and be open to learning and adapting along the way. - IFRC Strategy 2030
LtC helps the people working on behalf of the RCRC achieve the transformation envisioned by Strategy 2030. We can only change our systems and services if we change ourselves. LtC learners work in different capacities and at all levels of power in the system. LtC benefits both employees and volunteers, both managers and teammates. Everyone in the RCRC is a leader in the LtC learning program.   
Core capabilities for LtC learners include:
personal leadership skills, including listening and reflection.

effective and inclusive teamwork, fostering learning cultures and honoring diversity.

developing growth mindsets for adaptive and agile practices. 
LtC learners build leadership skills and learning habits that are critical for a healthy organizational learning culture. They honor and respect the diversity of the people who work for the RCRC by listening and creating safe spaces in their teams. LtC learners develop growth mindsets, taking risks, making mistakes, talking openly about failure, and celebrating success. They approach problem solving as systems thinkers, noticing the world around them, and reflecting on how they and their teams contribute to change.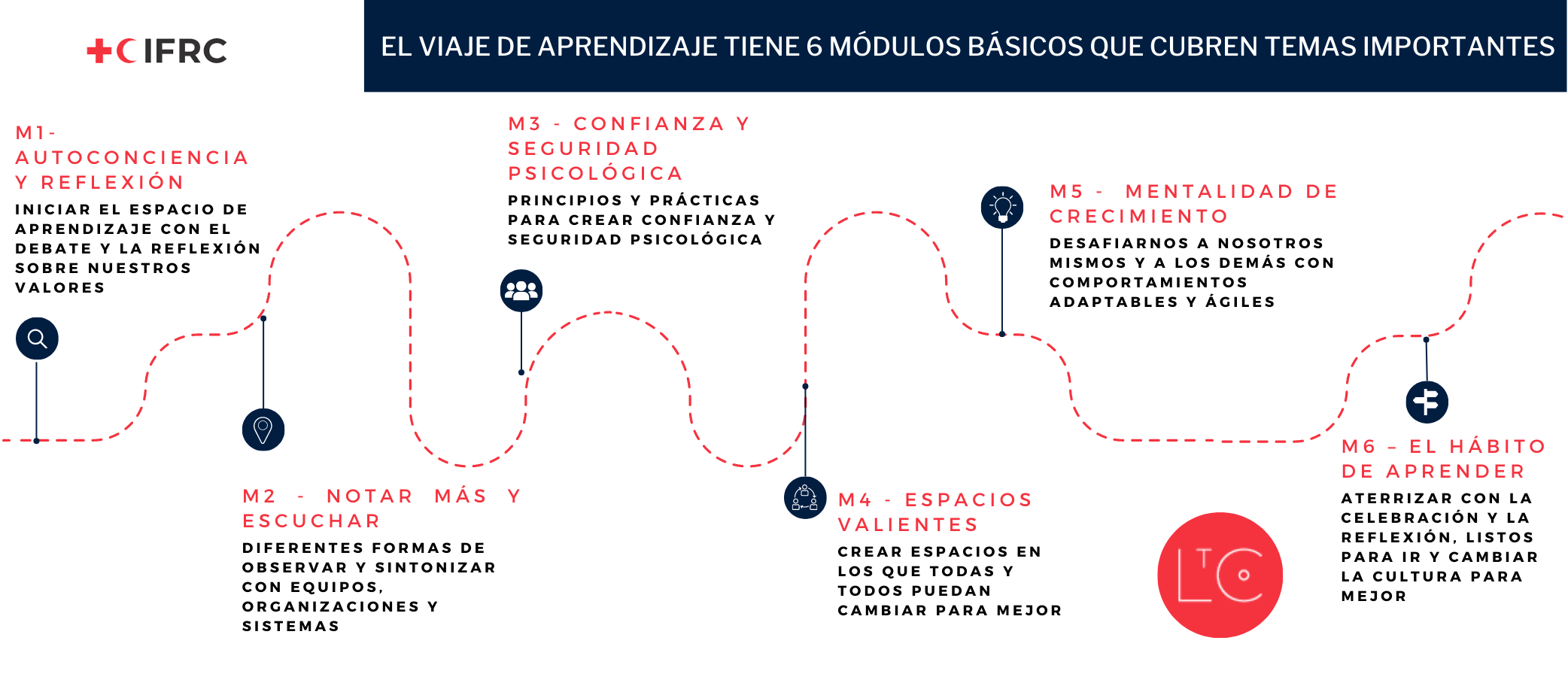 Launch Your Learning Journey
Ready to lead your own learning journey?
Check out the facilitation guides and resources. Become a facilitator.