Research for Resilience and Preparedness – Small Grants Program
The various dimensions of resilience need to be better understood and analyzed within the context of disaster preparedness. The program aims to identify, prioritize and support applied and context specific research that will deepen the evidence base of good practice around disaster preparedness.  The program works through the Response 2 Resilience (R2R) Institute, affiliated with Tulane University's Disaster Resilience Leadership Academy, and its network of universities in Asia, Africa and Latin America and the Caribbean. Through this network academic partners together with representatives from RCRC national societies collaborate to identify the relevant, context specific disaster preparedness needs which will be addressed through applied research that receive modest grant funding (max. $7500). The long-term aim of the program is to create a strong evidence base in the area of disaster preparedness, informed through the local context and feeding into a better understanding of disaster preparedness needs on a global level.
Project partners
The program is implemented through the Response 2 Resilience Institute, affiliated with the Disaster Resilience Leadership Academy, Tulane University. The program is coordinated and implemented by Mr. Ky Luu, former Director of OFDA and currently President and CEO of R2R,  Ms. Maria Teresa Gago, Vice Presidents for Programs and Eric Corzine, Director of Finance.
Target Audience
RCRC national societies and local research institutions in the countries that are members of the university network of Response 2 Resilience. The program is intended to expand to other countries under a medium-term perspective.
Phase 1 – Pilot  
Timeframe: January 2013 – January 2015
Pilot Countries: Ethiopia, Ghana, Sri Lanka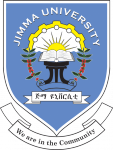 1. Communities' Awareness and Perception of Natural Hazards in Jimma Zone, Southwest Ethiopia
(report here) 
Principal Investigator: Kifle Woldemichael Hajito  (bethy_kifle@yahoo.com)
Co-investigators: Negalign Berhanu Bayou (negenu@gmail.com); Hailay Abrha Gesesew (hailushepi@gmail.com); Yohannes Ejigu Tsehaye (Yohannesejigu@gmail.com)
Natural and human-induced hazards and associated disasters continue to pose a serious threat to Ethiopia, mainly because of widespread vulnerability and climate change. The purpose of this study was to assess the level of awareness of rural communities about the most common hazards and their perceptions of their risk, vulnerability, and resilience. The study employed a community-based cross-sectional survey. Both quantitative and qualitative data were collected. A sample of 661 household heads were interviewed using an interviewer-administered structured questionnaire. Ten key informants were also interviewed using interview guides. The level of awareness of the communities about common natural and manmade disasters was high, but their level of preparedness for future disasters was low.
2. Disaster Preparedness and Response Knowledge, Attitude, and Training Needs of Health Professionals in Southwest Ethiopia (report here) 
Principal Investigator: Kifle Woldemichael Hajito
Disasters cause serious physical, mental, social, environmental, and economic crises. Disaster medical training, an integral part of efficient disaster preparedness, is vital to give health professionals comprehensive skills to prevent and alleviate disaster complications. This study aimed to assess health professionals' knowledge of and attitude to disaster preparedness and response, factors associated with poor knowledge and negative attitude, and related training needs in southwest Ethiopia. The study used an institution-based cross-sectional survey. A sample of 404 health professionals from randomly selected districts were interviewed using an interviewer-administered structured questionnaire. Results showed a gap in health professionals' understanding of the concept of disaster and response to specific disasters. Most of the study participants had not received focused training on disaster preparedness and response.
3.
Pesticide Use Knowledge, Attitude, and Practice and Related Short-Term Health Problems among Farmers Using Irrigation in Southwest Ethiopia
(report here)
Principal Investigator: Kifle Woldemichael Hajito
Co-investigators: Desaleng Massa Teklemichael; Hailay Abrha Gesesew
Pesticides are toxic hazards by design; they are biocides designed to kill, reduce, or repel insects, weeds, rodents, fungi, or other organisms that can threaten public health and the economy. The aim of this study was to assess pesticide use knowledge, attitude, and practice and related short-term health problems among farmers who have irrigation in Jimma Zone, Ethiopia. The study employed a community-based cross-sectional study design. A sample of 796 farmers who have irrigation were randomly selected. The study showed that the majority of the farmers are using pesticides, but there is a gap in their awareness of the routes of exposure to and the health effect of pesticides in the absence of the preventive mechanisms.
1. Mainstreaming Resilience Local Development Planning: Strengthening District Assembly Capacity for Building Community Resilience for Disaster Management in Ghana (report here)
Principal Investigator: Emmanuel K. Derbile with the collaboration of, Frederick Dapilah, Ibrahim Yakubu, and Adams Abdul Moomin
This research project was initiated in response to the discourse on global environmental change and the need for mainstreaming environmental change adaptation into development planning for building community resilience in sub-Saharan Africa and the world at large. The research examined how and to what extent District Development Planning was used as an instrument for promoting community resilience to environmental change in Wa Municipality, northwestern Ghana. Efforts at building community resilience to environmental change through District Development Planning are modest and cannot produce significant outcomes given the magnitude of environmental change. However, efforts are being made to give community resilience more attention in development planning in the municipality.
2. Community-Based Initiatives/Strategies for Adapting to Annual Floods and Heavy Windstorms along the Black and White Volta Rivers of the Northern Region of Ghana (report here)
Principal Investigator: Seidu Al-hassan
Co-Investigators: Judith Bawa; Abukari Wumbei
Climate change is manifested in the Northern Region of Ghana in annual floods and windstorms that cause a lot of damage to human and animal life. This study investigated strategies used by communities along the Black and White Volta Rivers to adapt to these events. One hundred respondents from 10 communities, 5 each along the Black and White Volta Rivers, were randomly sampled for interviews using semi-structured questionnaires. A focus group discussion was held in each community, and key informants were interviewed from head institutions in the district. The findings showed that floods are no longer an annual but a perennial problem. To cope with the loss of their farming and fishing livelihoods, communities resort to charcoal burning, with dire consequences for the livelihoods of future generations. They rely on various indigenous early warning signs in addition to media alerts from the Ghana Meteorological Agency (GMET) to help them prepare their coping mechanisms and adaptation strategies.
3. Assessing the Capacity of Responder Networks in Northern Ghana to Promote Resilience in times of Natural Shocks and Stresses (report here)
Principal Investigator: Dr. Stephen Apanga
Kassena Nankana West District in Ghana's Upper East Region was badly hit by floods in 2012, prompting widespread humanitarian efforts by government, non-governmental organizations, and communities. This study in the four most affected communities (Kajelo, Nakong, Navio, and Nyangenia) assessed how organizations, institutions, humanitarian service providers, and communities valued and used networking for effective response during this and previous flood disasters. The Community Score Card methodology was used as a tool to help the communities define indicators through interactive consensus to assess the effectiveness of networking among responder organizations.
4. Herding the Nomadic Herdsmen: Gauging the Perception of Rural Communities about the Activities of Nomadic Herdsmen in Builsa South District of Northern Ghana
(report here)
Principal Investigator: Niagia F. Santuah, Dennis Chirawurah, Dr. Stephen Apanga, and Dr. Emmanuel Derbile
The movement of nomadic herdsmen from the Sahel into forest areas is a natural response to the dwindling forest cover of the Sahelian ecological belt of Africa. The herdsmen encroach on farmlands, cut trees to feed their flocks, and deplete limited water resources. The resulting environmental degradation often pitches them against host communities, with occasional outbreaks of violent conflicts. This study assessed community perceptions about the activities of nomadic herdsmen and climate variability in order to find pathways to reduce vulnerability, improve adaptive capacity, and promote mutual cohabitation among nomads and indigenes. Respondents were randomly sampled from three communities (Wiesi, Fumbisi, and Kanjarga) in Builsa South District. Ten key informants and participants in five focus groups confirmed that communities in the district know about climate change and its effects on livelihoods and that the activities of nomadic herdsmen worsen the effects of climate variability. They also adversely affect farmers' livelihoods, especially those of women who depend on shea butter processing. While host communities want to expel the nomadic herdsmen, proper management can benefit both them and the nomads.

1. Impact Assessments of the Distribution of Government Funds for Houses Damaged by Disasters in Five Districts of Sri Lanka (report here)
Principal Investigator: Keembiyage Orasanna Chandith,
Co-investigator: Asiri Karunawardhana
The Government of Sri Lanka spends a considerable amount of development funds for the reconstruction of houses damaged during various disasters. Despite the recent financial contributions of the government to reconstruct disaster-affected houses, the owners do not incorporate hazard-resilient features when rebuilding. Most of the beneficiaries have little or no awareness of resilient features and do not  consider these when rebuilding their houses.
2. An Analysis of Lightning-Related Damages and Deaths (report here)
Principal Investigator: Dr. J. P. Liyanage and Dr. I.M.K. Fernando
Every year, lightning kills about 50 people and causes property damage estimated at over a few hundred million rupees in Sri Lanka. Unlike for other natural disasters, lightning-related losses can be minimized by improving awareness among the public and adopting better standards and effective protection mechanisms. The aim of this study was to collect data on lightning-related losses of both property and life within 1 year over the entire island and provide data to help stakeholders improve their risk reduction and risk management procedures.
3. Community Preparedness and Community Resilience of a Coastal Community on Mannar Island, Sri Lanka (report here)
Principal Investigator: Soosaipillai Karunakaran
Sri Lanka has experienced many types of natural disasters, and the country's Disaster Management Centre has taken various steps to mitigate such events. Many organizations are involved in disaster preparedness activities at provincial, district, and village levels, but there are gaps in certain districts and communities. This study focused on the community living along the coastal belt of Mannar Island, which is vulnerable to coastal hazards including flash floods, storm surges/tidal waves, tsunamis, and sea level rise. It was critical to evaluate the community's preparedness to respond to possible hazards and their resilience to disasters.
4. Technology Interventions for and Policy Impact of Disaster Risk Reduction to Withstand Climate Change-Associated Problems Aggravated by Human Intervention in Paddy Ecosystems Downstream of the Nilwala Flood Projection Scheme in Southern Sri Lanka  (report here)
Principal Investigator: Weerasinghe Nandasiri Kariyawasam Don
Co-investigator: Prof. Navarathna Champa Madumathi; Abekoon Jayalath Ratnayake Udaya; Amarasinghe G. Daminda
Pilot studies were conducted in the Ambagahawela paddy track of the Nilwala basin in southern Sri Lanka from April through December 2014 as an extension of a project of the University of Peradeniya, University of Ruhuna, and Asian Disaster Preparedness Centre (ADPC) in an adjacent track. The project identified communities that face increasing floods and drought downstream of the Nilwala flood protection scheme in an ecosystem degraded by manmade flood protection structures. With the Matara Red Cross, three on-site training and awareness building programs were conducted on agricultural technologies to enhance the protective functions of the Nilwala paddy ecosystem to withstand climate-change related hazards. First aid demonstrations were done by with the Matara Red Cross. A local management committee monitored the project for policy impact.
Phase 2 – Expansion  
Timeframe: August 2014 – December 2015
Countries: Argentina, El Salvador, Honduras, Nicaragua, Peru, Somalia, Sri Lanka, Ghana
Countries reports will be pusblished soon