Pesticide Use Knowledge, Attitudes, and Practice and Related Short-Term Health Problems among Farmers Using Irrigation in Southwest Ethiopia, 2014, Jimma University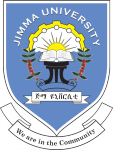 This reports highlights the findings from a research project conducted by Jimma University, Ethiopia in response to the 'Preparedness and Resilience Research' small grants program (Phase I) implemented by Response 2 Resilience Institute and the Global Disaster Preparedness Center. 
Abstract:
Pesticides offer many benefits, including preventing illness and death by controlling the insect vectors of diseases such as malaria, and West Nile virus when used properly. However, the extensive use of pesticides can result in substantial health and environmental threats. The goal of this study is to analyze the use of pesticides and awareness of risks related to pesticide use among farmers in the Jimma Zone.