Disaster Preparedness for People with Disabilities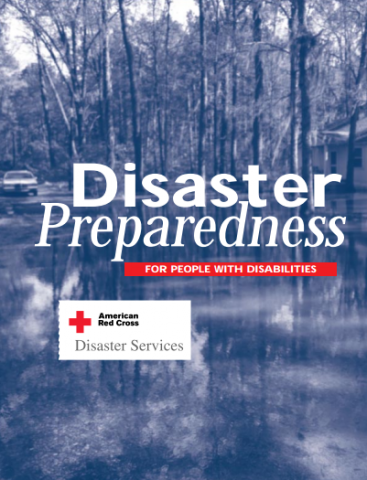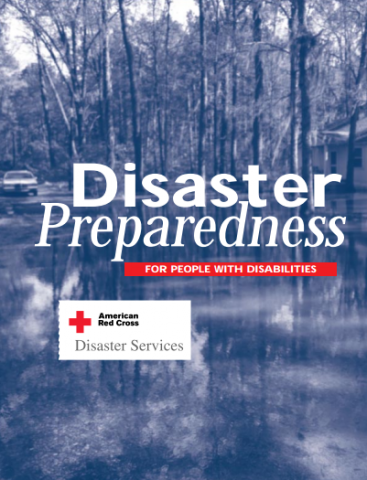 Disaster Preparedness for People With Disabilities has been designed to help people who have physical, visual, auditory, or cognitive disabilities to prepare for natural disasters and their consequences.
Anyone who has a disability or anyone who works with, lives with, or assists a person with a disability can use this booklet. It contains information that can help you organize a personal disaster plan and includes plans for the care of service animals and/or pets during a disaster. This booklet is designed with checklists and extra space for you or your helper to use to organize information that will help you prepare for a disaster. You may copy these pages from the booklet as needed to distribute or post somewhere handy.
American Red Cross.