Do Disasters Create Opportunities for Change Towards Sustainability?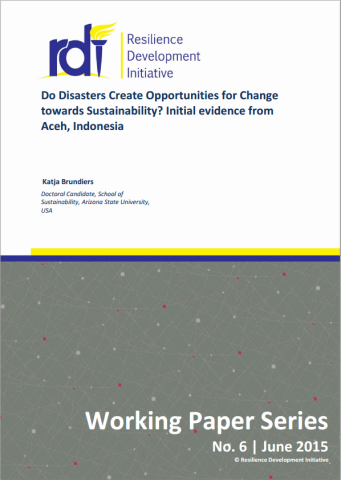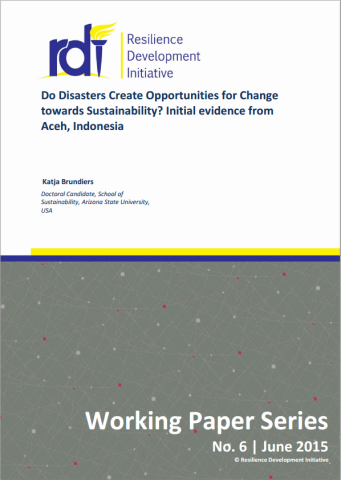 This study looks at how people and organizations – in the midst of post-disaster devastation and loss – are able to see and seize opportunities for change towards sustainability. The post-disaster recovery process from the 2004 Indian Ocean tsunami devastating Aceh, Indonesia is one of the cases with mixed accounts that framed their recovery around the goals of building back better.
This study looks at this case to shed light on how opportunities were seen and seized over the last 10 years. 
Resilience Development Initiative (RDI), 2015 
Online Report
http://rdi.or.id/websiterdi/wp-content/uploads/2016/02/6.-WP-Jun-2015.pdf