Flood Resilience Alliance: Mexico Country Briefing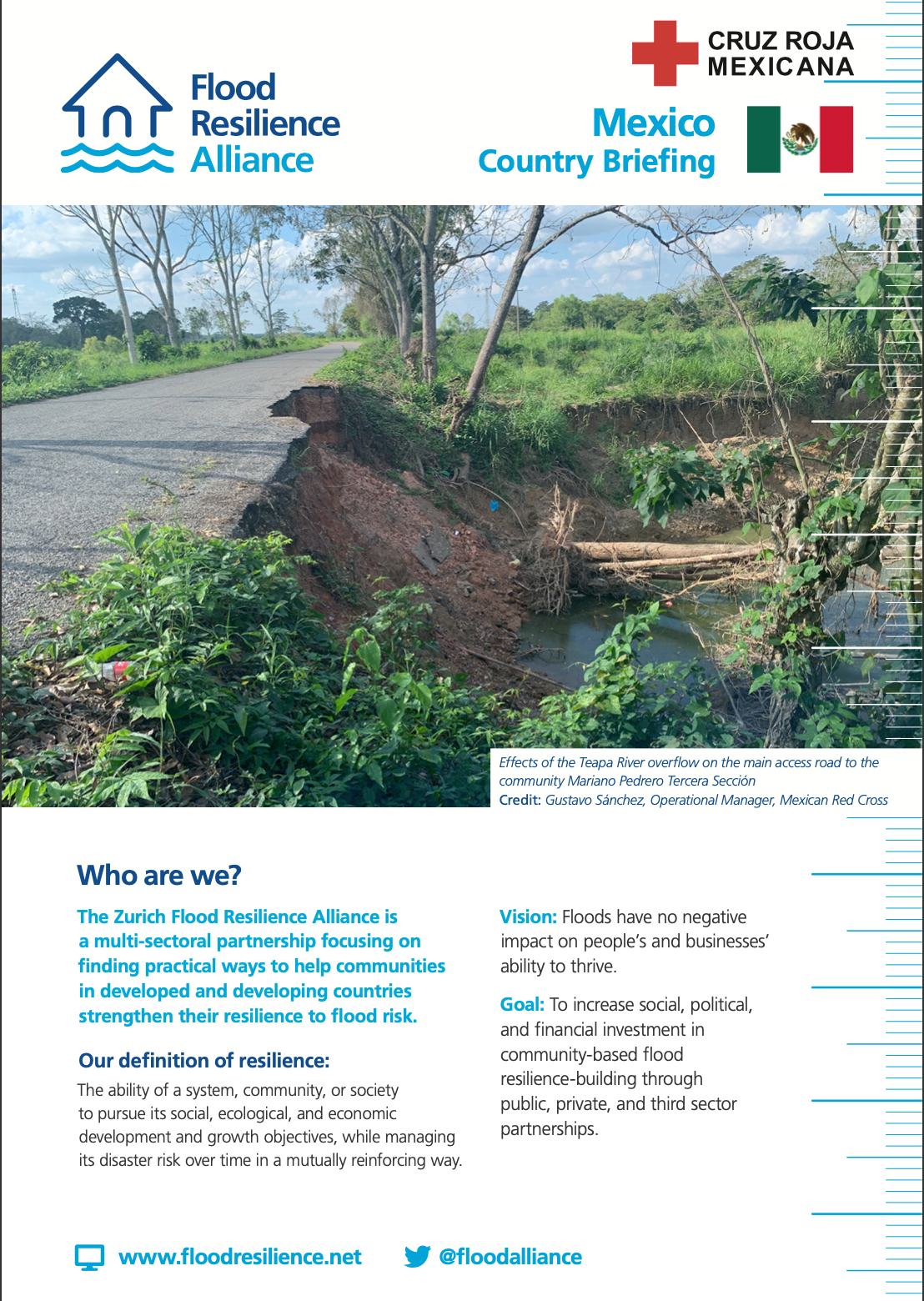 Mexico is susceptible to different types of natural hazards, such as droughts in the northern desert zone, frosts in the north- west and north-east, heavy rains in the south, and tropical cyclones in its more than 11,000 kilometres of coastline exposed to the Atlantic and Pacific oceans.
Objectives in Mexico:
Increase community flood resilience through building local capacity.

Enhance the effectiveness of mitigation activities to increase communities' resilience to floods; develop, test, and implement new, innovative, and scalable solutions through technological innovation.

Measure resilience through the FRMC and other programmes of the institution as well as those of organizations from the public or private sector. Elaborate other assessments and analysis to understand the local context and complement the information from the FRMC, thus helping communities and local practitioners make risk-informed decisions and achieve better measurements.

Influence policymakers and donors to engage in joint advocacy to promote investment in building resilience at national, regional, and global levels.

Develop and promote knowledge and expertise around flood resilience.
Flood Resilience Portal
https://floodresilience.net/