Flood Resilience Alliance: Nepal Country Briefing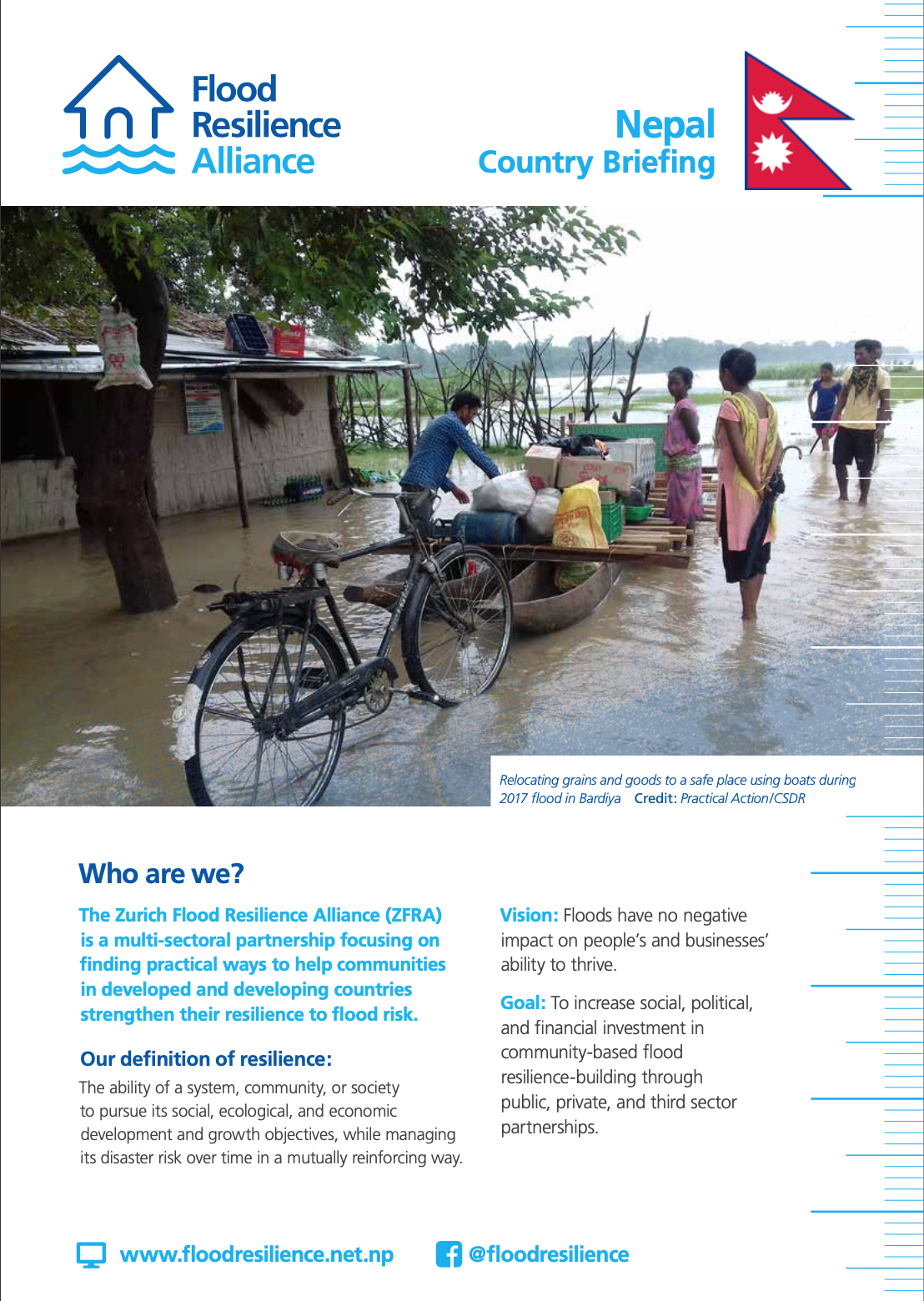 Nepal, with its diverse topography, is susceptible to a wide range of hydro- meteorological and geophysical hazards including landslides, glacial lake outburst floods, and earthquakes. The Ganga floodplains receive all the water flowing through the mountain corridors, bringing flooding and landslides in Nepal, and causing significant material and human losses every year.
Objectives in Nepal:
The programme aims to improve planning and investment practices across disaster risk reduction and resilience-building efforts in Nepal.
Objective 1: Increase flood resilience knowledge and actions of communities to make them more flood resilient.
Objective 2: Increase flood resilience investment by local municipal governments.
Objective 3: Improve plans and policies at national/sub-national level for flood resilience.
Flood Resilience Portal
https://floodresilience.net/