GPDRR 2019 – Red Cross Red Crescent Actions Report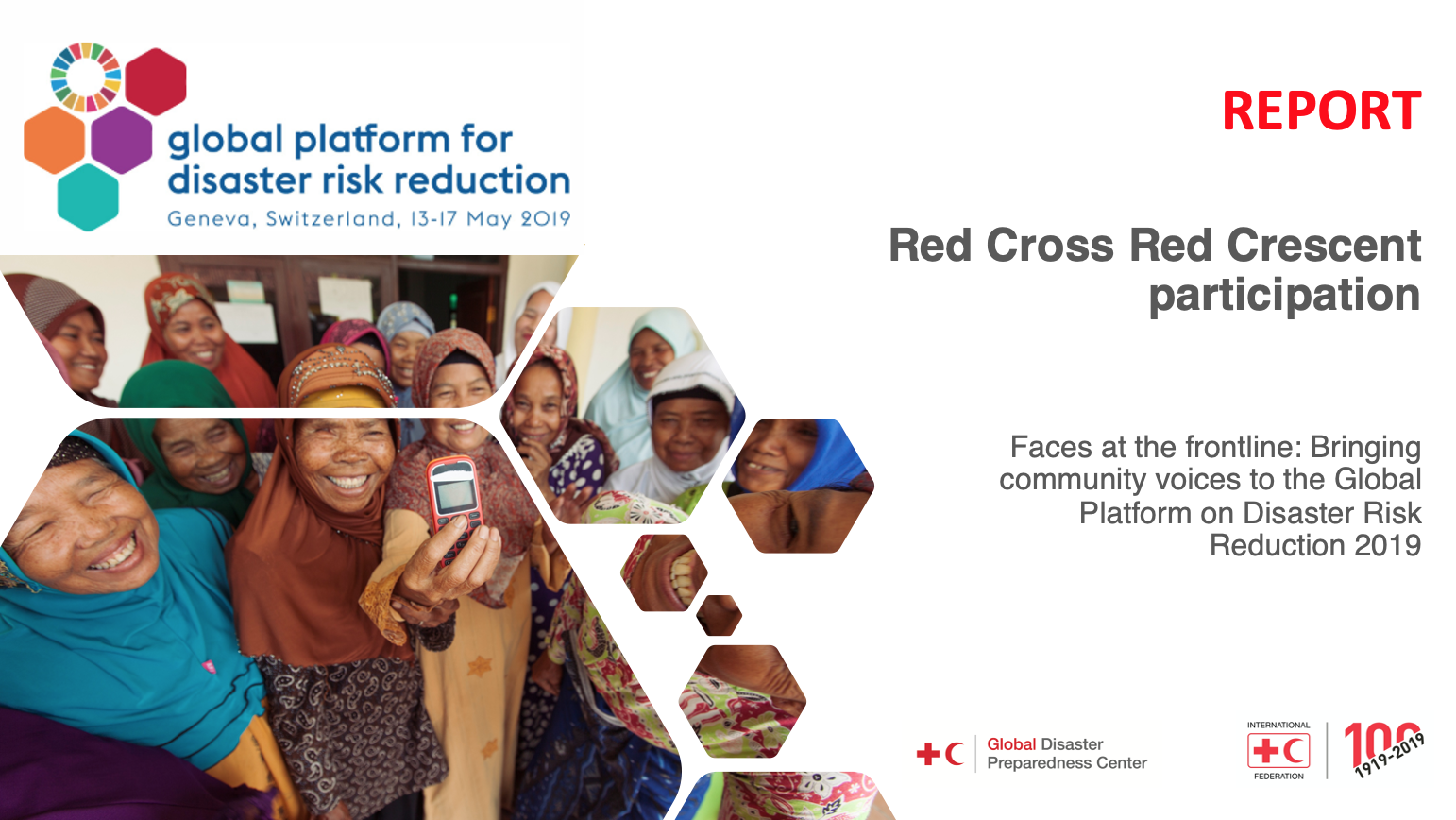 The Global Platform for Disaster Risk Reduction (GPDRR) is a biennial multi-stakeholder forum established by the UN General Assembly to review progress, share knowledge and discuss the latest developments and trends in reducing disaster risk. This document is a brief report on the Red Cross Red Crescent actions implemented on this international event to advocate for inclusive DRR measures and share experiences from local communities around the world.
Find more information on this page.