Related Resources
12 Jul 2016
Short posting by Timothy Riecker that outlines a set of simple guidelines for maximizing the value of injects in disaster management simulations and drills. Five Guidelines for Creating Effective Disaster Exercise Injects https://www.linkedin.com/pul...
Tags: Guidance material, Capacity Building for Disaster Risk Management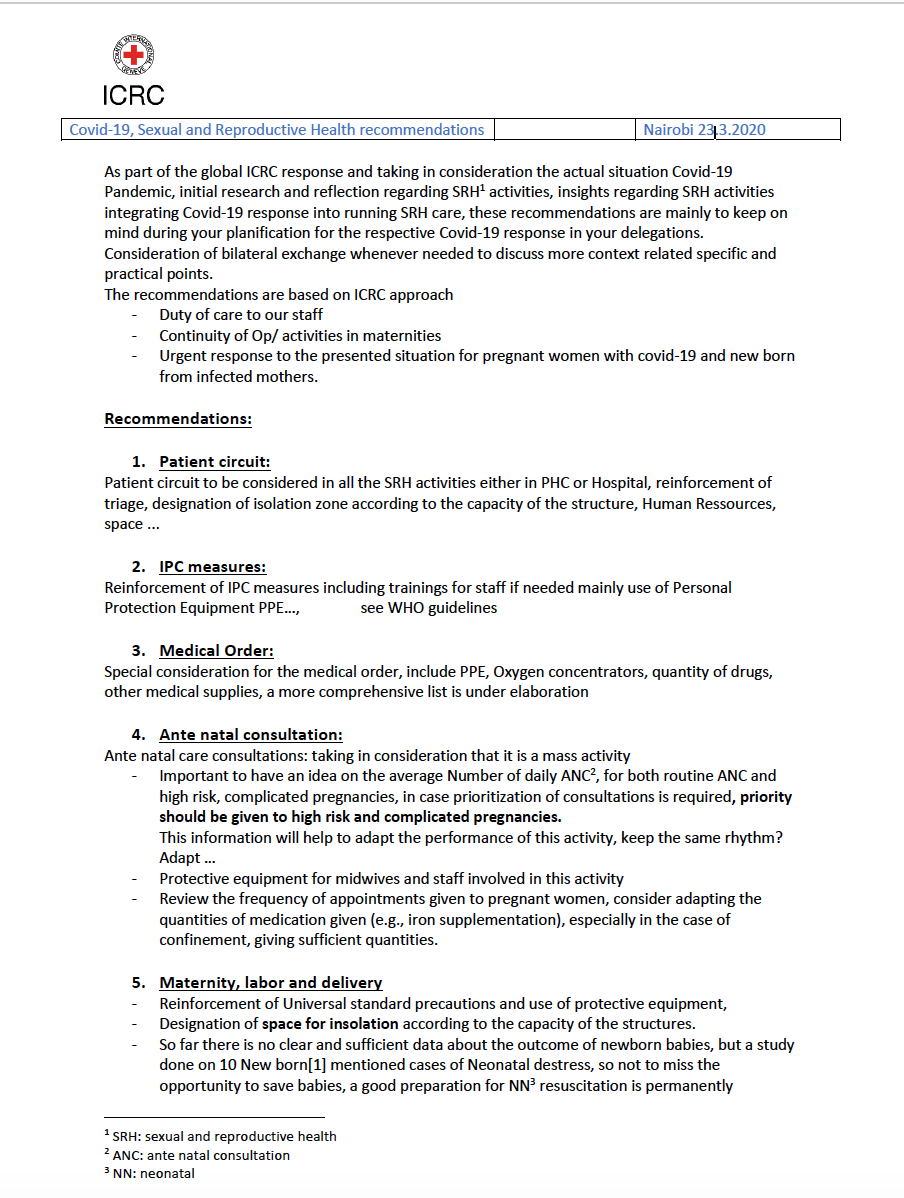 27 Jul 2020
As part of the global ICRC response and taking in consideration the actual situation Covid-19 Pandemic, initial research and reflection regarding Sexual and Reproductive Health (SRH) activities, insights regarding SRH activities integrating Covid-19 ...
Tags: Guidance material, COVID-19 (Coronavirus)
13 Feb 2019
This document is part of a series of knowledge products produced through the Global Alliance for Urban Crises (GAUC) Working Groups, with financial support from EU Humanitarian Aid. The series are key steps in driving an agenda of change, when it com...
Tags: Guidance material, Urban Risk Reduction