Health Care in Danger Movement
Related Resources
22 May 2015
These guidelines are the result of institutional collaboration between IFRC, CBM and Handicap International, and between the Shelter & Settlements and Health Departments within IFRC.  The aim is to transform the way humanitarian organisations a...
Tags: Guidance material
02 Feb 2016
Guidance on how to create and edit test in Universal app program 
Tags: Guidance material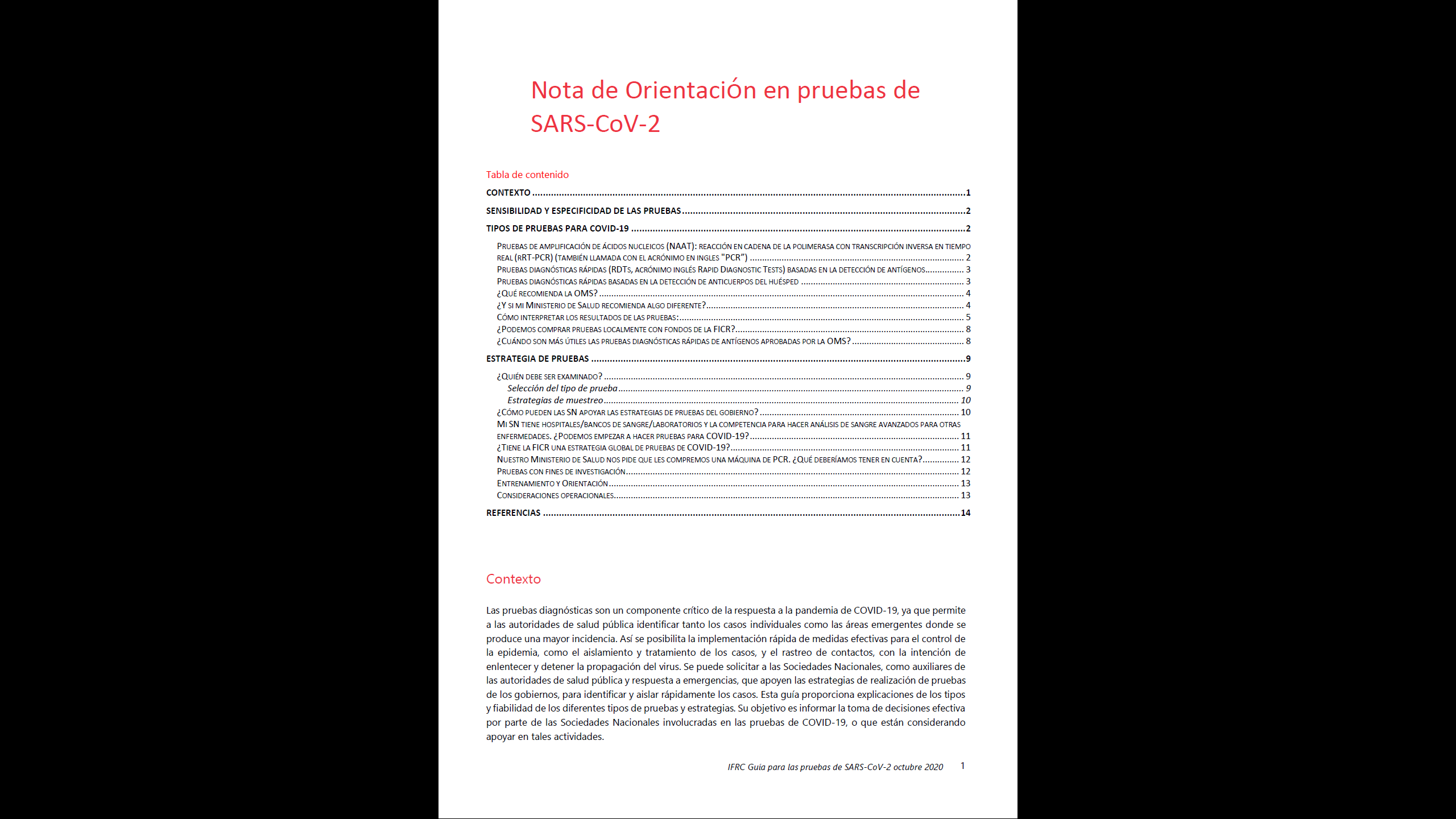 29 Oct 2020
Esta guía proporciona explicaciones de los tipos y fiabilidad de los diferentes tipos de pruebas y estrategias. Su objetivo es informar la toma de decisiones efectiva por parte de las Sociedades Nacionales involucradas en las pruebas de COVID-19, o ...
Tags: Guidance material, COVID-19 (Coronavirus)