Humanitarianism in the Network Age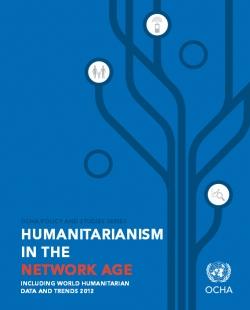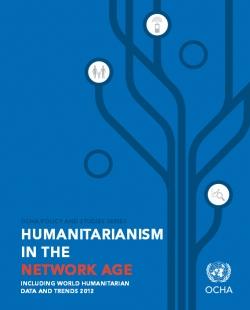 A new report from OCHA explores how new communications technologies are already changing the face of disaster response.
"Humanitarianism in the Network Age" (HINA) examines the implications for how a world of increasingly informed, connected and self-reliant communities will affect the delivery of humanitarian aid. It lays out some of the most pertinent features of these new technologies, such as SMS, social media and others, and identifies the opportunities and difficulties in applying them.
The report describes how aid agencies are adapting to a more open, participatory way of interacting with people in crisis, such as through crowdsourcing and volunteer networks, and how that is affecting their activities. The report's conclusions suggest a "fundamental shift" in the ability to influence a response away from capitals and headquarters and to the people aid agencies aim to assist.
The report argues that:
Information needs to be seen as a basic need in humanitarian response.
The ways in which humanitarian information is collected, shared, and analysed need to change fundamentally.
There is a need to create new capacities and ways of thinking in aid organizations and governments to understand and use new information sources.
New technologies also bring new risks and humanitarians will need to develop guidelines to ensure that information is used in an ethical and secure manner.
UNOCHA, 2013
Humanitarianism in the Network Age
http://www.unocha.org/hina