Minimum Standards for local climate-smart disaster risk reduction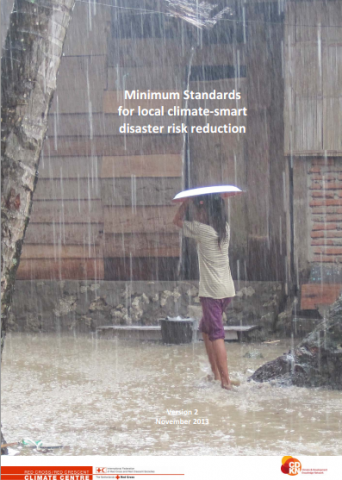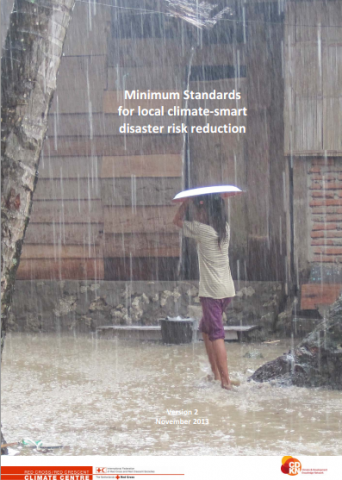 These standards were developed as a practical checklist to help local community leaders and disaster risk reduction (DRR) practitioners ensure their risk reduction efforts are climate-smart and contribute to climate change adaptation, meaning that these efforts consider the future risk patterns induced by a changing climate, often including rising uncertainties. They are not idealized solutions but rather practical approaches to implement DRR activities in a way that is achievable by communities with relatively limited external support. 
The minimum standards are presented in two tables. Each minimum standard is supported by practical 'actions' to guide implementation: (i) table 1 outlines minimum standards for implementation of climate-smart DRR activities at the community level; and (ii) table 2 outlines minimum standards for national and provincial civil society organizations – or relevant local government authorities – to support communities implement climate-smart DRR activities.
Red Cross / Red Crescent Climate Centre , 2014
Red Cross / Red Crescent Climate Centre , 2013
Minimum standards for local climate-smart disaster risk reduction, Minimum standards for local climate-smart disaster risk reduction: informing the development of the post-2015 HFA
http://www.climatecentre.org/downloads/files/Minimum%20Standards/Minimum%20Standards%20for%20climate-smart%20DRR%20%202.0%20NOV%202013.pdf, http://www.preventionweb.net/files/44829_awrcccbachofencandalv2.pdf