Preparing for disasters: Hygiene – A road to resilience in Southeast Asia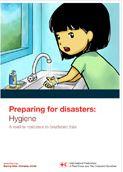 This educational comic for children and youth focuses on hygiene, issued as part of a series of A Road to Resilience in Southeast Asia comics covering 7 hazards (drought, earthquake, fire, flood, hygiene promotion, tsunami, typhoon and cyclones). The purpose of the series is to contribute to the preparedness for disasters among the youth in Southeast Asia. 
The comics are also available in  Thai, Burmese, Khmer, Lao, Tetum and Vietnamese.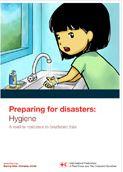 IFRC Southeast Asian Regional Online Library , IFRC Website
https://sites.google.com/site/drrtoolsinsoutheastasia/disaster-risk-reduction/iec, http://www.ifrc.org/