Related Resources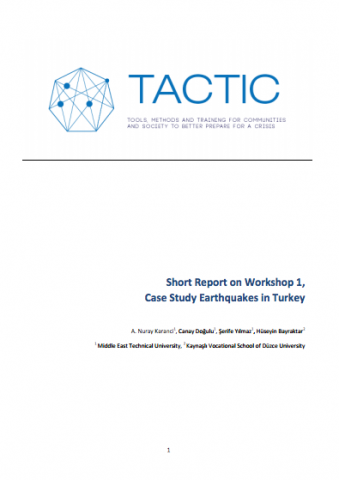 A consolidation of the experiences of mason training gained in the Kathmandu Valley Earthquake Risk Management Project of the Asian Urban Disaster Mitigation Programme. Earthquake Resistant Construction of Buildings Curriculum for Mason Training, Feb...
Tags: Other type of resource, Earthquake
Earthquakes can be deadly. The shaking during an earthquake causes buildings to collapse and can lead to other hazards, such as fires, tsunamis, flooding and landslides. Know what to do before, during and after an earthquake by following these SAFE S...
Tags: Video, Earthquake
The 'Global Video Collection on Disaster Response Teams' aimed at providing National Societies an additional and innovative way to compiled and showcase their activities and experiences on Community, Branch and National Disaster Response Teams, k...
Tags: Video