Resilience scan October-December 2015: a Review of Literature, Debates and Social Media Activity on Resilience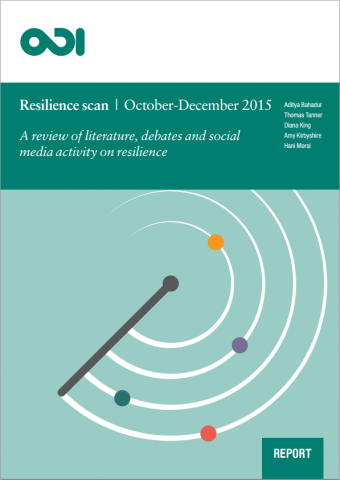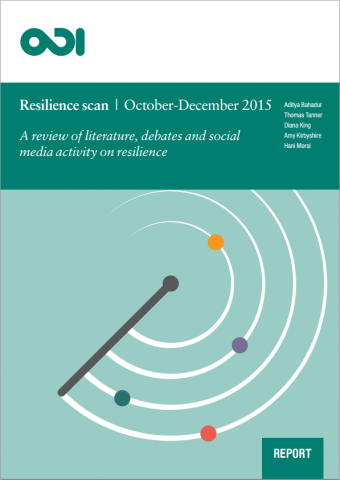 This 'resilience scan' summarizes writing and debates in the field of resilience during the last quarter of 2015, focusing primarily on the context of developing countries. It comprises insights on the manner in which resilience appeared within key international policy processes in 2015, key blogs on resilience, grey literature and academic journal articles. The scan will be of particular interest to those implementing resilience projects and policies and those seeking summaries of current debates in resilience thinking.
This Q4 2015 review considers resilience in the context of the international frameworks on disasters, sustainable development and climate change in 2015, culminating in the climate change COP21 Paris Agreement of December 2015. In Paris, although mitigation of greenhouse gases took top billing, adaptation was defined for the first time as a global goal. Text on adaptation also provided normative guidance for action around the world, including strong participation, transparency of action and the use of local, traditional and indigenous knowledge.
Overseas Development Institute (ODI) , 2015
Online Report
http://www.odi.org/sites/odi.org.uk/files/resource-documents/resilience_scan_2015-q4-digitalcompressed.pdf