Review of Cyclone and Storm Tide Sheltering Arrangements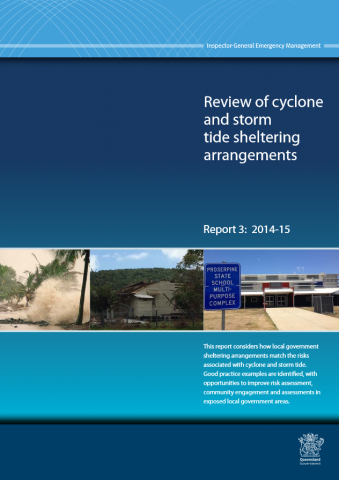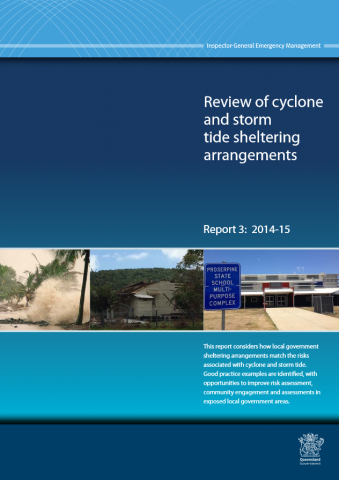 Queensland is highly exposed to cyclone and storm tide events. The coastal population there is growing and ageing. There are thirteen public cyclone shelters, as well as a number of places of refuge located in vulnerable coastal communities. Local governments have raised issues relating to their operation of these facilities, and whether their capacity will meet demand and communities' reliance on them.
The purpose of this review is to examine cyclone and storm tide sheltering arrangements across Queensland. It examined eleven local governments to consider whether arrangements match local risk and vulnerable people can find out about them. The review focused on three areas: risk, sheltering arrangements, and community engagement.
The State of Queensland, Office of the Inspector- General Emergency Management, 2015.
Review of Cyclone and Storm Tide Sheltering Arrangements
http://www.preventionweb.net/english/professional/publications/v.php?id=45581