Trade & Humanitarian Emergencies: A survey of trade policy issues affecting disaster response, recovery and reconstruction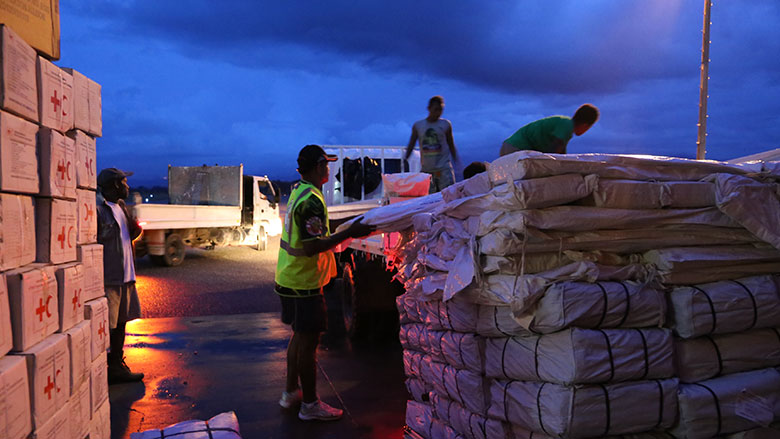 The same issues that affect trade on a daily basis, such as costly, inefficient and onerous borders procedures, are magnified in times of humanitarian emergencies where speed and reliability of delivery are so critical. Trade also plays a key role in recovery and reconstruction well beyond the initial phase of an emergency.
The report surveys three main areas at the intersection of trade-related policies and humanitarian emergencies:
Border procedures and trade facilitation.
Other trade policies affecting humanitarian response.
Trade and disaster recovery and reconstruction.
The study is intended to complement various initiatives by IFRC to better understand the legal and administrative issues that obstruct disaster response, and find practical solutions to address these issues.
Source: World Bank and WTO, 2016
Trade & Humanitarian Emergencies: A survey of trade policy issues affecting disaster response, recovery and reconstruction
http://siteresources.worldbank.org/WBEUROPEEXTN/Resources/268436-1322648428296/8288771-1453462012900/9871283-1463682297629/trade-humanitarian-emergencies-final-web.pdf