UAE Climate Change Risks & Resilience: an overview of climate change risks to 12 key sectors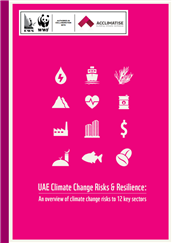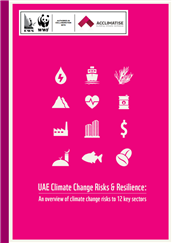 This report aims to improve awareness and understanding of the risks posed by climate change among public and private sector policymakers in the United Arab Emirates (UAE). It provides findings and recommendations to catalyse action, increase the prioritisation of climate change in the UAE, and encourage greater implementation of evidence-based adaptation measures.
The report discusses the role of heat-related illness, air pollution-related illness, infectious diseases, and extreme weather events. As climate change is likely to make extreme weather events more common, they can be expected to have an increasing effect on morbidity and mortality in Arab countries, burdening healthcare systems, increasing healthcare costs and decreasing economic productivity.
Acclimatise, Emirates Wildlife Society in association with WWF (EWS-WWF), 2017
Online report
http://awsassets.panda.org/downloads/ews_wwf_and_acclimatise_ccir___web_1.pdf