Unseen, Unheard: Gender-Based Violence in Disasters Asia-Pacific case studies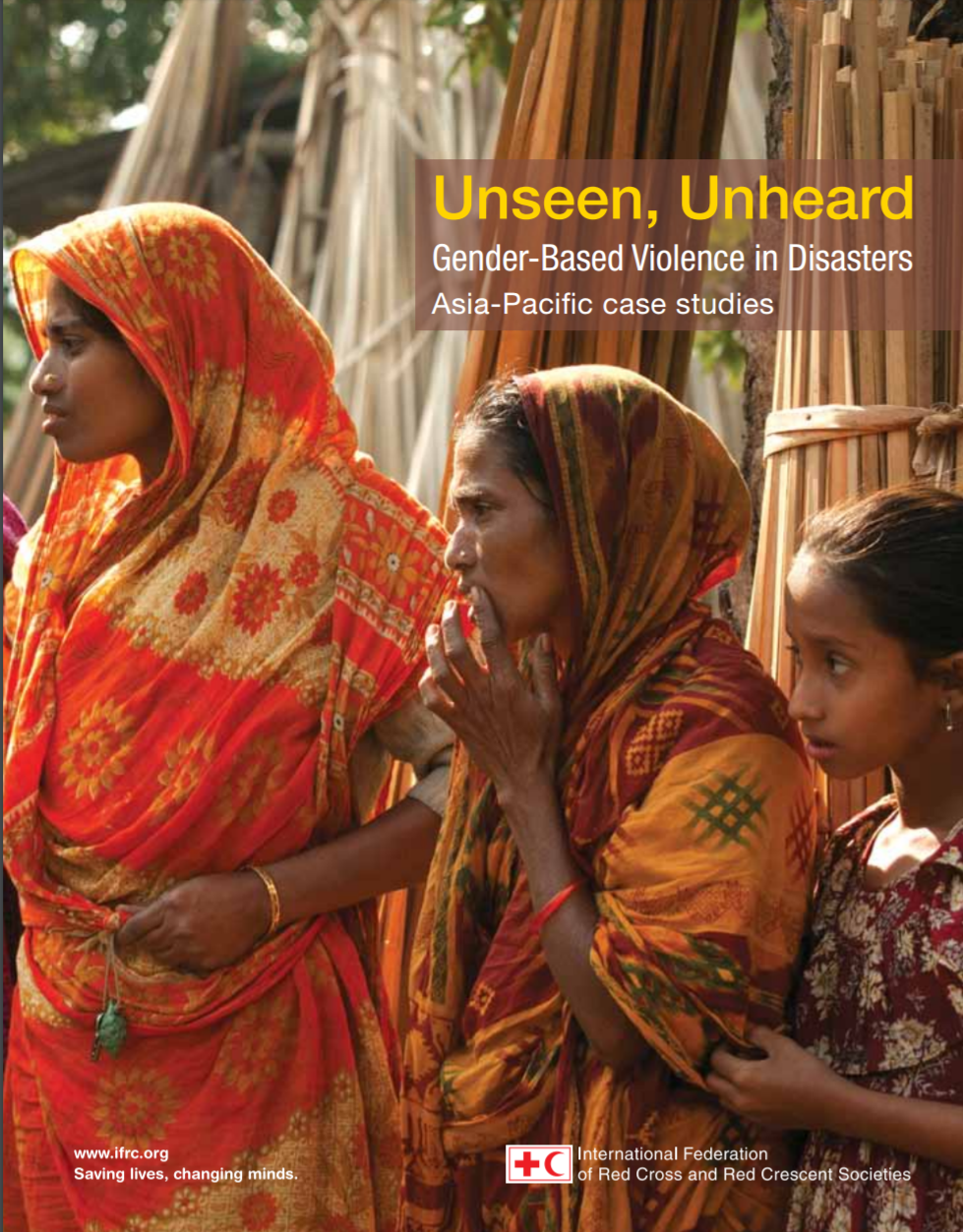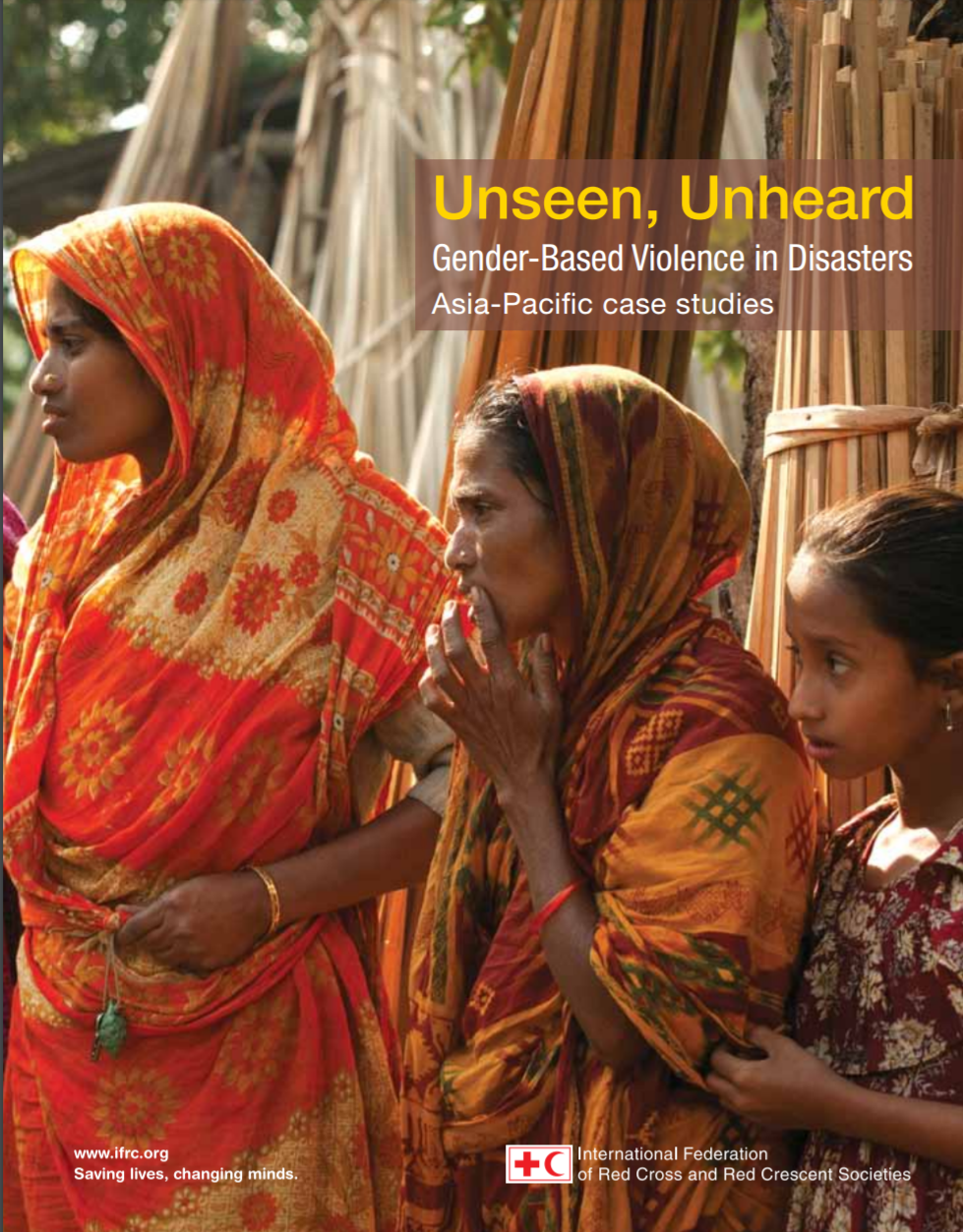 This report features three case studies from the IFRC's commissioned
global study: Unseen, unheard: Gender-based violence in disasters.
The first is from Bangladesh, a country with a legacy of cyclical disasters, including cyclones, floods and landslides. The study finds that some of the primary needs among those affected by cyclones include safe shelter settings for women and girls and, in particular, pregnant women, in order to prevent and reduce the risks of GBV. 
The second case study is from Samoa. In the aftermath of the 2009 Tsunami and 2012 Cyclone Evan, survivors reported GBV in shelters created for people displaced by the disasters. They also told us of an increase in domestic violence following the disasters.
The third case study is from Myanmar, and looks at GBV occurrence and response after Cyclone Nargis in 2008. The results of this case study are interesting: half of respondents cited an increase in GBV after the cyclone, while others claimed that it did not arise at all because of strong family and community-based support systems. Such a puzzle may point to the culture of silence that surrounds GBV.
Unseen, Unheard Gender-Based Violence in Disasters Asia-Pacific case studies
http://www.ifrc.org/Global/Publications/Gender%20and%20Diversity/GBV%20in%20disasters%20AP%20report%20LR.pdf