Urban Livelihoods Recovery, Lessons from Port-au-Prince, Haiti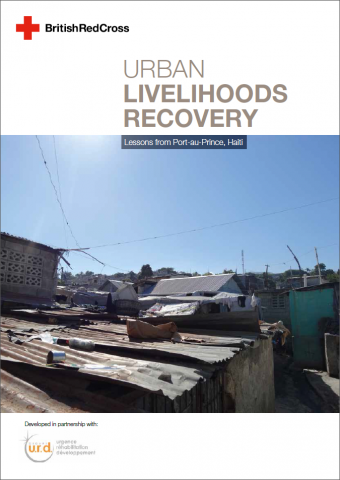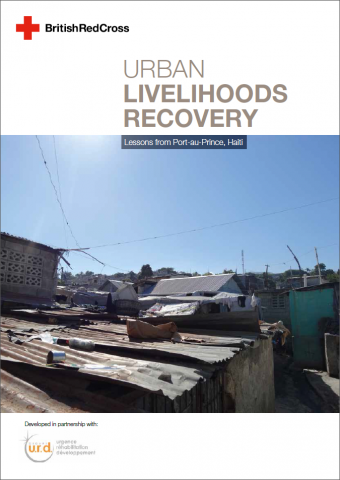 The earthquake that struck Port-au-Prince, Haiti, on 12 January 2010 led to the loss of more than 220,000 lives, over 310,000 injuries and extensive damage to buildings and infrastructure. Taking the British Red Cross recovery programme as a case study, this report presents a series of lessons on good practice in urban livelihoods recovery. The report, developed in partnership with Groupe URD, is a shortened version of an internal study of assessment, decision-making and management within the livelihoods component of the programme. It is part of a learning project that is helping to inform the programmes, training, technical guidelines, approaches and tools of the British Red Cross and its partners in urban areas.
The lessons presented in the report will be of use to agencies working in Port-au-Prince, as well as to those implementing livelihoods recovery activities in other cities. The report focuses on the challenges and opportunities of cash transfers and micro-economic initiatives in urban areas. The analysis highlights the need for urban-specific approaches to assessment; programme design (including targeting); operational partnership; risk management; community engagement; and linking relief, recovery and development.
Online Report
http://www.urban-response.org/resource/12858