Data and the Power of Storytelling in Global Development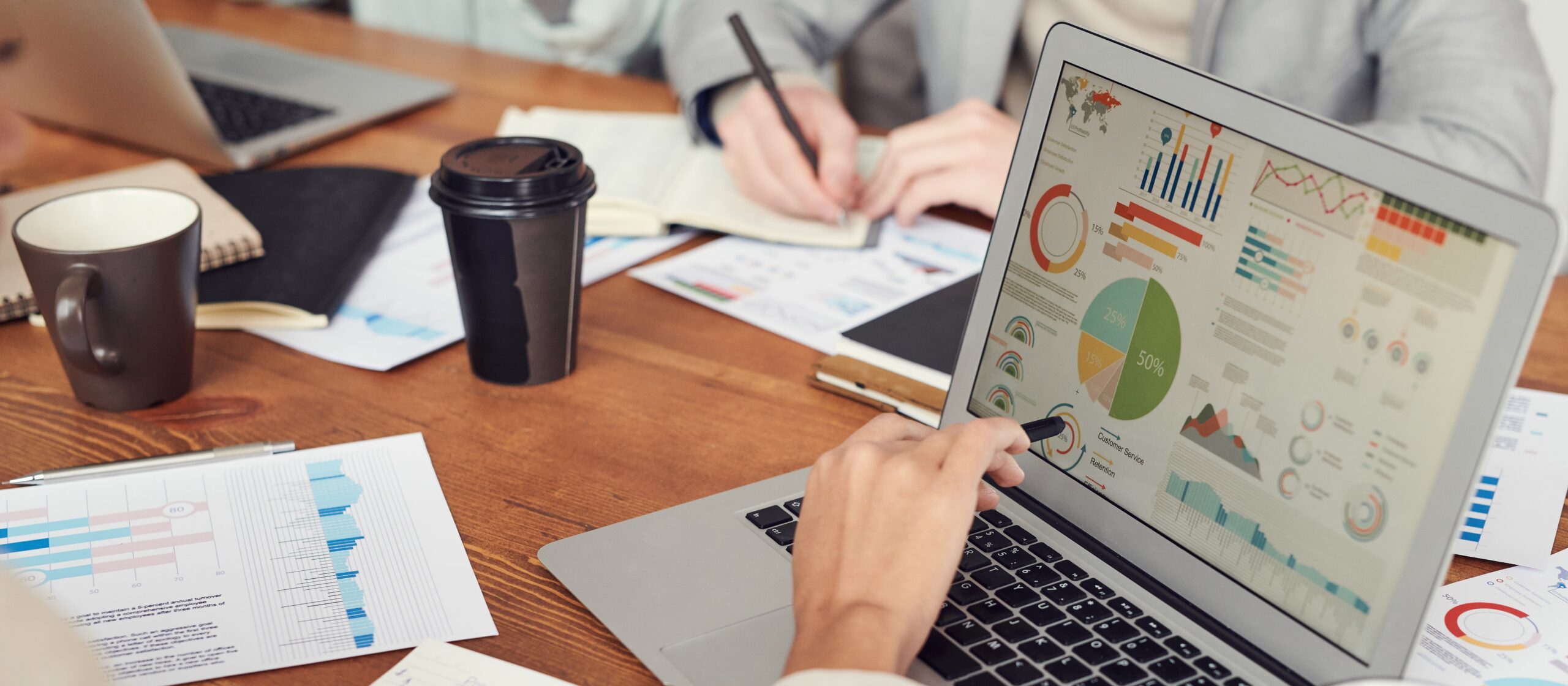 Maya Angelou once said that people will forget what you said, what you did, but will never forget how you made them feel, probably a popular adage but when it comes to capturing the attention of critical stakeholders in development interventions, it can never be cliché.
After attending 4 conferences on global development over the course of 4 months in Washington DC, I gathered enough nuggets to finish my article and research on 'Sustainable Story Telling' for an upcoming presentation. This article is a summary of some of the key points.  The conferences and trainings I attended are the Society for International Development Annual Conference, the Social Innovation Summit, the DEVEX World 2022 and the Atlas Corps Global Leadership Lab on 'Building Movements'. In these sessions were Social Change Leaders and Practitioners from around the world conversing on topical global development issues.
Results Beyond Numbers
Oftentimes social impact leaders tend to focus more on the achievement of numerical targets, these are equally important as part of the story. We compile the numbers, calculate into percentages, and produce 'eye catching' visuals which shows that the target was reached by this percentage. While this is a normal first tier practice for practitioners who just want to get the job done, for real social change agents, the numbers should be the level one for exhibiting results. Targets and indicators can be achieved as numbers but for sustainable change, the numbers need to be further explored because they have a deeper meaning that only the curious will get to find. However, not everyone is curious hence the purpose of this article.
Storytelling and Inclusivity
While numbers aid in showing us how inclusive our programmes and projects are, capturing the voices of the included will show the level of 'inclusion' that is meant by the numbers. Story telling will further show that may be in this inclusion matrix, there is still need to do more intervention on the concept of 'belonging' or on 'meaningful participation. In summary, while numbers show that the target has been achieved, storytelling will show the level at which that target was achieved because targets can also be achieved but at surface level, which is not always sustainable. What would it mean to have an economic reality where everyone is included? Where everyone belongs? In most cases in development interventions, this is usually the missing link.
Even through change, some things will never run out of 'fashion'
The era of remote working has made us to rely more on what we receive in our emails than taking an effort to visit the community/beneficiaries to connect and capture their lived experiences and realities. Remote working is a brilliant way of adjusting to the new normal but if we really want to make sustainable change as social change leaders, we have to visit the field, the community, the village and the project sites. We can remote work from a point of privilege, but the truth is that the communities in which we implement our projects do not remote live. Statistics might not tell the whole story, which 'the story' does. In this 'Building Forward Better' era, social change leaders should not risk losing touch with the realities on the ground behind our screens. In this 'UN Decade of Action', these are the small changes we need but have compound positive effects in our communities in the long term. This is the right time to discontinue the disconnection brought by the COVID-19 pandemic.
Innovation and Storytelling in Post-Covid Societies
Dr Martin Luther King Jnr once said that the time is always right to do what is right. This is the right time for social change leaders to create a whole new world by mastering the courage to build something new, something that puts the voice of the community at the forefront of directing interventions through capturing the power of their voices, lived experiences and realities. These are the real voices that give direction to sustainable change. This is essential in building post-COVID communities that are inclusive, resilient and stronger than the previous ones.
Inclusive societies are an economic necessity. The Millennium Development Goals (MDGs) from the year 2000-2015 have shown this reality. It is only through history that we can understand the continuum of change, hence we risk doing the same mistake repeatedly. Rewriting the script for post-COVID societies should be guided by courage and innovation as we aid in the achievement of the 17 Sustainable Development Goals by 2030 to build 'the World We Want'.
The importance of Social Change Leaders in Sustainable Storytelling
Organizations are social constructs, they don't change, it's the people who do. When people change, the society changes. As leaders, if we want change, we start with people's mindsets to see discourse and problems differently, to have an agency in pioneering change that starts at an individual level. Storytelling is a sustainable and powerful arsenal that social change leaders can use to transform social enterprises from crisis driven response to practice oriented sustainable solutions. This is the right time to use the technological prowess in social progress because it is the communities that drive evidence based social innovations. The power is in our hands to use the transformative drive of storytelling in shaping and changing the narrative.
Storytelling and Communication for Change
The people we serve always have a compelling story to tell. We also have a compelling story with the data we receive. Stories take the audience/stakeholders on a journey. Stories are more memorable than data. Personal stories reflect deeper truth about human experience and creative affinity and understanding from narrative to emotion. This is especially important in a time of misinformation, contradiction and increasing censorship. Compelling stories can be used to build stronger, resilient and sustainable movements that bring about positive change. Stories are powerful, they inspire action and connect people across global development trajectories.
It is in the contents of a story that we understand people's value system, how they think about the world and how we can make a difference. Beyond numbers can show, stories can tell how people navigated through periods of crisis and lessons learnt. The emphasis on storytelling is from the fact that real change comes from within and change that comes from within is sustainable change and changes everyone else. Beneficiaries and communities should not only be viewed as statistics for indicators and targets but as bearers of compelling stories.
Data Driven Decision Making
Story telling is not separate but a part of the data-driven decision-making phase. Social change leaders should make deliberate efforts to make data mean more through storytelling. Data should always be complimented by a story; we should not just show data but rather make data a pivotal point in an overarching story. Stories can be used to communicate results. Data without a story will sometimes not tell the whole story, there are always missing puzzles, stories help bring data to life. Social change leaders should always think about how they can leverage that power when communicating using data. Stories capture attention and memories hence the need to underscore the importance of the story in changing and chartering a new path in the global development space. Stories originate from who your audience are and what matters to them.
As you embark on this story telling journey, remember, stories should always end with 'A Call to Action'