International Response Operations: Perspectives from HQ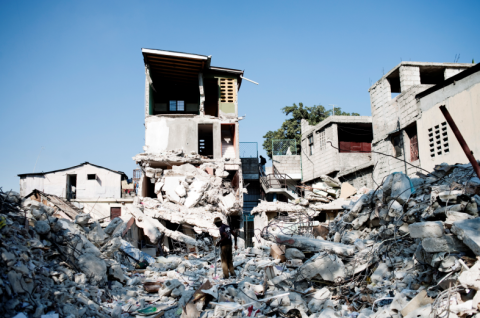 The following story was written by Lena Kang, Knowledge Management Intern, GDPC, based from an interview with Tracy Reines, Director of the International Response Operations Center at the American Red Cross.
IROC: a nexus for information
As Director of the International Response Operations Center (IROC) at the American Red Cross (ARC), Tracy Reines overseas a core four-member team that manages ARC's international operations and response to disasters. Like most disciplines in the disaster management field, disaster response involves a tremendous amount of information management, which directly feeds into fundraising efforts, key decision-making, and public messaging. Rather than standing as an isolated body within International Services (IS), IROC is at the nexus of collaboration and coordination with nearly every ARC department, including finance, communications, marketing, development, legal, human resources, and logistics. Tracy states that "all departments are crucial touch points which have to work simultaneously and harmoniously in order to get this massive engine running."
The 2010 response to Haiti: unique and unprecedented factors 
Every international response is "highly multi-dimensional and incredibly multi-faceted." However, Tracy states that the 2010 Haiti earthquake "brought several unprecedented factors together to create a high-stakes situation unique to the team." These factors include: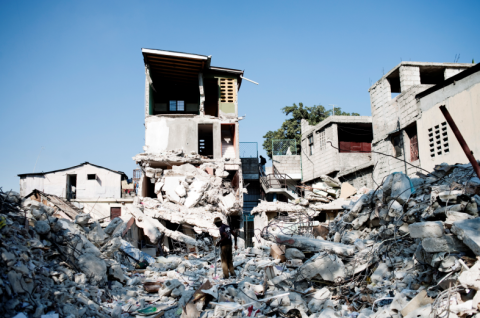 1. Geography. The devastating damage of the 7.0 magnitude earthquake, which left over 200,000 people dead, 300,000 injured, and 1.5 million displaced, was the first of its scale to occur in such close proximity to the US. In the world of disaster response, the US is a generous and active contributor but not necessarily the main or most obvious actor. "But when a disaster of that magnitude hits your backyard," explains Tracy, "then this changes factors of access, expectations, and roles. You can wake up in the morning and arrive in Port-au-Prince by lunchtime." 
2. Unexpected, unprecedented damage.  The earthquake unexpectedly struck the western hemisphere's poorest country, one more accustomed to annual tropical storms and hurricanes than earthquakes. Moreover, it devastated Port-au-Prince, the "government capital, which is also the financial capital, logistics capital, and population capital" – these worst combination of factors rudely manifested in a country already lacking robust infrastructure, strong governance, and formal social structures.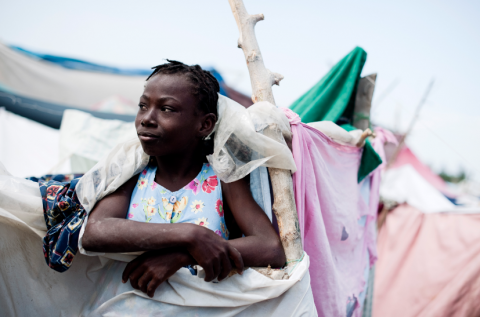 3. Role of social media. In the immediate aftermath of the disaster, relief organizations like the American Red Cross found themselves in new digital territory. The 2010 Haiti earthquake generally marks the first major disaster where social media forged its role as an impactful and influential force in the world of disaster response. Tracy explains "this was the first event with so much social information, whereas normally we're the experts who hold much of that information. In this case, social media functioned in a way it had never before and led to this role reversal – for the first time, we were the ones looking outside for information." ARC harnessed the power of social media through the highly successful "text 900999 Haiti" fundraising initiative. But the unique benefits of social media also come with concerning features, such as volatility and unpredictability of public information and response. "While social media provided crucial access to information and situational awareness," Tracy states, "it also presented its challenges and frustrations. We were swimming in a dense pool of changing and critical information and desperate requests for help, but not everything was actionable." When people can form quick opinions based on the indiscriminate mass of online photos and videos, especially in a high-stakes situation involving intense scrutiny and public interest, people like Tracy must anticipate "roller coaster reactions, where people love then hate, praise then criticize the response."
Contingency planning: how to prepare for the unexpected
Contingency planning is a critical and valuable activity for organizations and businesses to prepare themselves to respond to a disaster event and its potential impacts. "Contingency planning as an exercise is important," states Tracy, "because it forces you to think through everything, step by step." A necessary part of Tracy's work consists of ensuring the smooth and efficient process of disaster response. This includes defining and identifying roles and responsibilities, resources, and individual project areas, as well as identifying what systems are in place to facilitate the direction of finances, communication, and information. However, from her fifteen years of experience in international response, Tracy has learned that plans must always be held with a loose grip:
"The very nature of disasters guarantees that, however you think through things to prepare and respond, the resulting scenarios are going to be different anyway. This is why contingency planning as an exercise is valuable, because then you have, at the least, a general process for which to think things through. But so many variables are in play, and countless variations of one event can happen, so you can't be limited or restricted to one or a few variations of a plan."
Preparedness in IROC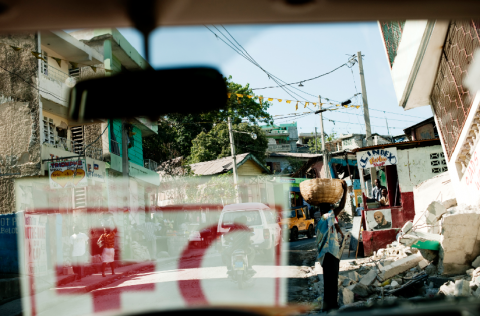 In Tracy's experience, the most important element of preparedness in disaster response is establishing processes and relationships. "There is a tendency to focus more on plans, contingency planning, and more plans.  But relationships, processes, and connections have to exist before something happens." In her work, Tracy works to establish clear processes within a flexible and moldable framework "so we can quickly kick things into gear and focus on the actual work we are trying to deliver – the real content and service-delivery." For Tracy, preparedness within IROC "is knowing who is in charge of what – half the work is avoiding confusion and duplication and establishing relationships before initiating a response." Preparedness also consists of clear roadmaps and channels for communication and coordination; knowing people's specific roles and responsibilities, and knowing the basics of infrastructure for logistics assessments.
"In action, disaster response is experience-based learning and decision-making with limited and changing information…in times of disaster, people don't walk around referring to the manual in their pockets. What we really carry are our experiences, instincts, prior training, and quick tools of reference.
The world of disaster response is profoundly messy – it never feels like it's good enough, so it's constantly struggling with itself to improve… Oftentimes, things happen based on your ability to make something out of nothing. Every decision is very consequential. A good decision two days earlier can be the worst decision today. The days are fast-paced and incredibly dense, and you're working with people at their most vulnerable time under tremendous expectations and scrutiny." 
Even in these challenges, Tracy considers it an honor and privilege to operate under tremendous expectations "by serving as a global conduit for sending generous contributions and facilitating assistance where it's most needed."
Lessons Learned :
No amount of planning can predict outcomes: Contingency planning as an exercise is highly valuable and necessary to establish action guidelines and identify resources. But during a crisis, the ability to mold and have quick tools of reference is crucial in order to adapt to unpredictable variations and unexpected variables within any given scenario.
Processes and relationships: Establishing clear channels for communication and defining roles and responsibilities are critical prerequisites for quick and effective service delivery. 
Supporting Materials :