Tackling Social Stigma Around COVID-19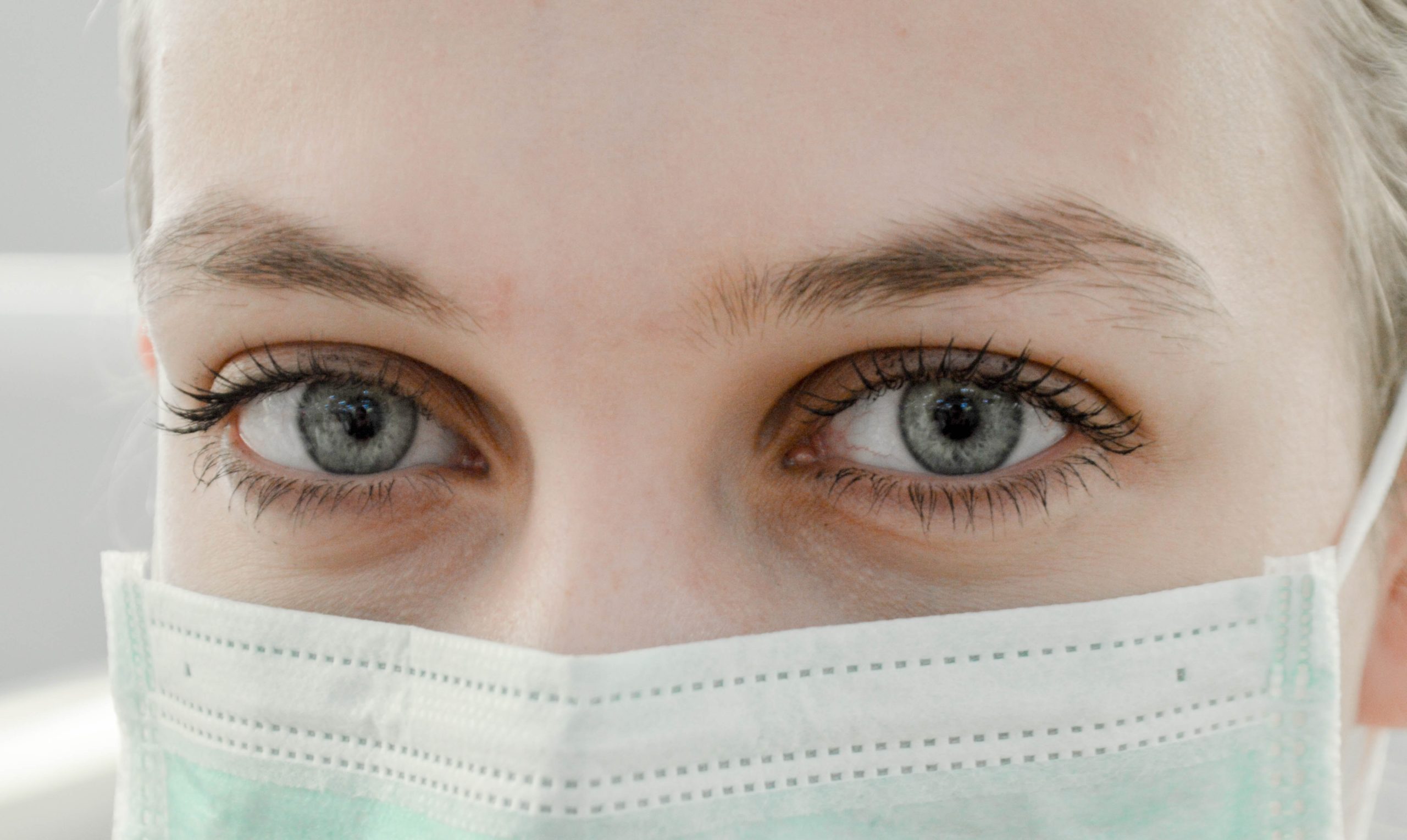 Ombretta Baggio, IFRC Senior Advisor, Community Engagement and Accountability
In more than two months, the number of people confirmed to have been infected with the new coronavirus disease (COVID-19) has risen to over 400,000 and continues to climb. We have watched the narrative start from a place of anxiety and move to action; from fear to fact; from stigma to social support and responsibility. Here's why it happens, how we move the narrative forward, and what you can do to tackle social stigma.
In China and Italy, millions of residents in Hubei province and Lombardia region have been struggling to maintain normality in the epicenter of this outbreak. Elsewhere in the world there have been troubling reports of stigma and xenophobia toward people who are or are perceived to be of Asian origin.
We've seen this kind of reaction before. This occurred during the current Ebola crisis in the Democratic Republic of Congo where our National Red Cross Society volunteers have been working for decades within communities. Stigma was a serious problem not only for people who were unwell, but also for the community volunteers and health workers who were caring for them. The social stigma often led people to conceal their illness, creating an environment that was hostile and sometimes deadly. Trust became a matter of life and death.
Lessons from Ebola and other health crises tell us that stigma and misinformation can lead to people being ostracized and excluded from health care. It can drive people to hide the illness to avoid discrimination and undermine social connection and support. Fake news and misinformation spreads quickly - even quicker than the virus - and can lead to more loss of lives.
This needs to be tackled head on and National Societies are on the front lines working to counter the spread of social stigma and promote social responsibility through collective action. It's through global to local unity and cooperation that we can best work together to respond to this outbreak.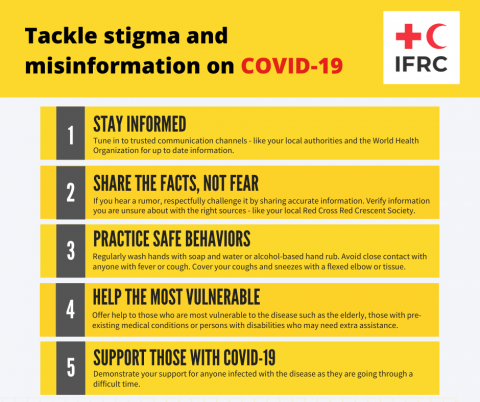 There are ways we can all act to tackle stigma. The best way to dispel rumors and address misinformation is to learn, act on, and share advice given by reputable public health leaders and authorities - both at the international and national level. It is through thoughtful communication that you build trust, support safe action, and avoid fueling fear.
As leaders in communities, the local Red Cross and Red Crescent are working tirelessly with media and partners to create an environment of open and honest discussion around the disease and impact. And we're doing this from many angles.
First of all, words matter. It's important to inform yourself and speak accurately about COVID-19 based on the latest official health advice from trusted sources such as the World Health Organization and national authorities. For example, talk about the "new coronavirus disease" or "COVID-19" without attaching locations or ethnicity to the disease such as "Chinese Virus" - which is not accurate and perpetuates false assumptions.
Secondly, sharing accurate information will help challenge unconfirmed rumors. The Red Cross and Red Crescent is working closely with partners to use diverse community engagement platforms to: address concerns, emphasize supportive behaviors, and diminish fear. For example, the Italian Red Cross has set up a toll-free, 24 hour hotline to field questions about COVID-19.
The Red Cross and Red Crescent, WHO, and UNICEF are also actively using social media channels to share accessible information, images, and local voices. These include shareable infographics on Twitter, key messages for schools, short videos on TikTok, volunteers work and advice across social media platforms, and webinars with media partners. There is also actionable messaging on the Red Cross Red Crescent First Aid and Atlas: Ready for Business mobile apps. Collectively, we can equip as many people as possible with information and guidance.
There are key ways you can help tackle social stigma.
Do your part to support the most vulnerable, like the elderly and people with pre-existing conditions.

Share facts and accurate information about the disease.

Challenge myths and stereotypes.

Choose words carefully. The way we communicate can affect the attitudes of others (see do's and don'ts above).
And finally, speak up if you hear, see, or read misinformation or harassment.
COVID19 does not discriminate and neither should we!
Everyone has an important role to play to stop this disease and the epidemic of fear and discrimination it can bring.
To learn more and share information, visit:
IFRC: website, twitter, facebook
Global Disaster Preparedness Center: website, twitter, facebook
Download: First Aid App; Atlas: Ready for Business App iOs
Atlas Ready for Business App Android
Lessons Learned :
Supporting Materials :
Download the Infographic on Tackling Stigma and Misinformation,
COVID-19 Social Stigma Guide,
Get the Facts. Stop the Rumors. A CDC Guide