HSP Implementation: Getting Started
How do you decide if you need an HSP?
Always start with a needs assessment.
This includes consultation with affected people to identify what people need and how they prefer to access services and support. This will help in deciding whether an HSP is the right intervention.
If there are groups of migrants with specific needs, a different and more specialised response may be warranted. HSPs can signpost to programmes that more directly meet these needs.
HSPs are not the right tool for:
Things to consider when starting an HSP:
Ask migrants and those working with them how they perceive you.  
Is the area and space safe for an HSP? Conduct a Do No Harm and risk assessment. 
Are you seeing people at the beginning of their journey, at its end, or somewhere in between? How does that affect needs? 
Or will you have to negotiate access through smugglers or other agents/facilitators? This can be dangerous, so take guidance from those with experience.
How can you ensure you are involving migrant

s

 in the design of services and sustain

ing

 th

eir

 participation and engagement in the ongoing development and running of the HSP?

Are there barriers that need to be addressed to 

different 

migrants' participation (

e.g.

legal, financial, administrative)?

How can these be 

addressed

?
Even if your NS has never worked with migrants before, you likely have programmes targeting groups with similar needs. 
Examples may include people who are homeless or destitute, children living in the streets, minority ethnic, gender or religious groups, and so on.
What tools, skills and experience can you transfer from these programmes that can help you with your HSP?
Key Learning: Colombian Red Cross
When it was creating programming for migrant children, the Colombian Red Cross drew on its extensive experience working with street children and other vulnerable children, violence prevention initiatives oriented to children and adolescents and, in collaboration with ICRC, work to rehabilitate and support children affected by armed conflict, psychosocial support to children, and RFL services.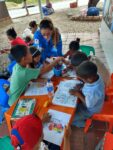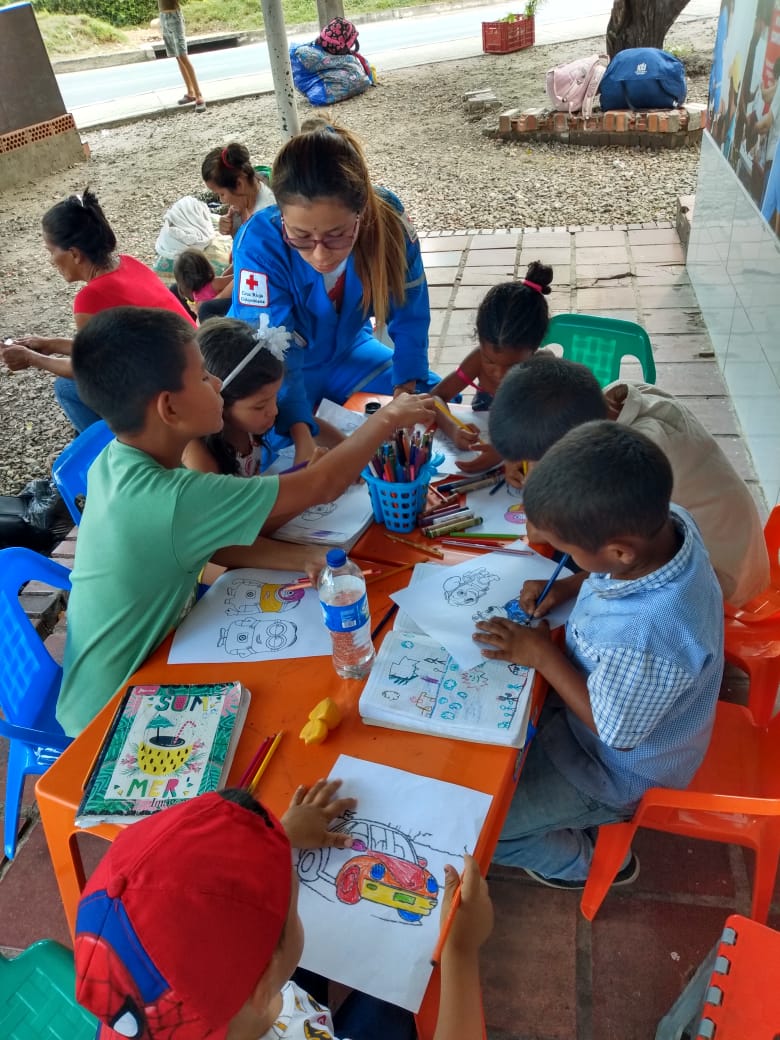 On migration routes, situations can change rapidly in ways that may be obvious or very subtle, often leading to substantial changes in needs. For example:
As this last example shows, even if the people using the services look broadly the same, their circumstances may change, leading to substantial changes in needs and vulnerability. 
A young man arrives in a country having traveled for weeks over several international borders. He is tired and has had some disturbing experiences. He is in need of food, clothing, and a place to sleep but, for the most part, he is okay. He is traveling with people from his own or a similar culture or community and is hopeful that he will get where he is going.  
Now imagine the border closes and the young man is unable to continue his journey. He is still coming to the HSP, but now has been living hand-to-mouth, alternately on the streets and in rough accommodation shared with a number of other men he does not know well. The people he considered his friends have either gone home or managed to continue. New friends come and go so often they are starting to blur together. He is starting to wonder whether he should stay or think about going home.  
Now fast forward to the same man a year later. Shortly after we last saw him, he managed to continue his journey. He traveled for two months under very difficult conditions, during which he was physically assaulted three times, twice by thieves and once by police. He lived mostly on the streets or in squatters camps, and he still limps because his leg was injured when he tried to jump off a lorry. He was arrested and detained for several months before being returned to this country.  
Help us improve this toolkit!
Share your feedback with the team.