Migrant Safe Referral
Safe referral is the process of directing a migrant to a trusted partner when meeting their needs is beyond the expertise or scope of work of the RCRC.
Because HSPs cannot meet all the needs of migrants, referral is often a core service. Where capacity is low, service referral may be an HSP's main work. Seek experienced support in establishing your system. Referral can be complex, particularly for protection issues.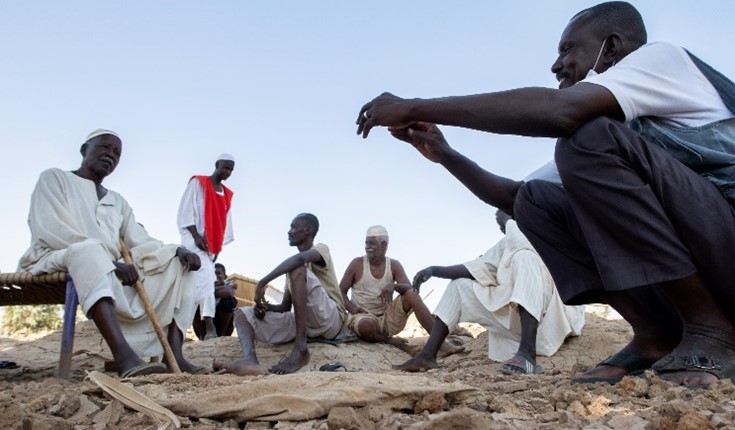 Sudanese Red Cross
A review of services for migrants in Khartoum found that a local organisation providing services to survivors of sexual violence did not accept irregular migrants. This was because their partner, UNHCR, provided funding only for refugees. However, the group  was willing to support irregular migrants – they just lacked the funding. RCRC HSPs can identify and remove such barriers by trying to negotiate an expansion of eligibility criteria with the funding partner, or by paying the fees for irregular migrants on a case-by-case basis. 
Formal referral procedures should be established with relevant agencies and public services, and be guided by the following approach: 
When dealing with suspected cases of child protection, SGBV or trafficking in persons, you should seek specialist guidance before taking action or referring, to avoid doing harm.
Informed consent means telling an individual concerned all of the relevant facts about what options are available and what will happen if they choose to follow each course of action. It must be disclosed at the time consent is given and the affected person must be able to evaluate (by asking questions and receiving information) and understand the consequences of an action. Informed consent can be given by a person 18 years or older. A child 17 years or younger may require informed consent to be given through a guardian or another party. 
See Protection, Gender and Inclusion in Emergencies Toolkit for details.
Referral Pathway Information
Sector and what services are provided, e.g. medical: primary health care, diagnostics;

Any restrictions as to who can access services, specific criteria or target groups; 

Address and contact information, including specific names if one person or department manages referrals from your HSP

Opening hours;

Any costs, restrictions or specifications. For example, any specialist services, geographical restrictions, languages spoken, etc.
Capture your referral pathway. Ensure it is accessible to anyone that needs it
Ensure you update your referral pathway regularly, particularly if services are project-based.

Bear in mind that some services or organisations may make changes more frequently than others.

Schedule routine updates.
Remember the importance of data protection and seek specialist support in putting your system in place.
Ideally, ensure referrals are entered directly into an electronic system using a secure system such as KoBo or ODK.
Help us improve this toolkit!
Share your feedback with the team.