Mediterranean strategy for sustainable development 2016-2025: Investing in environmental sustainability to achieve social and economic development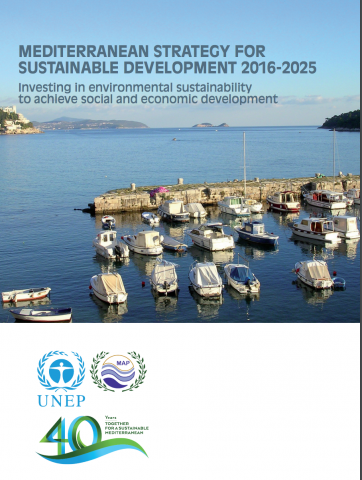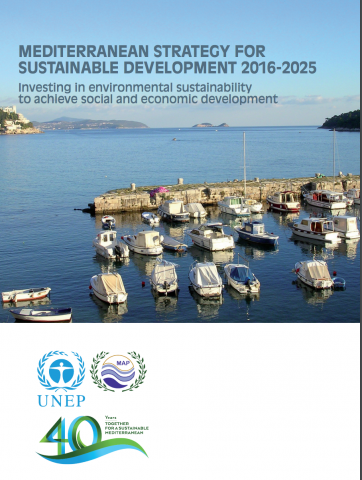 The Mediterranean Strategy for Sustainable Development 2016-2025 aims to contribute significantly to the long-term sustainable development vision  for the Mediterranean region, especially within the context of the 2030 Agenda for Sustainable Development. It presents strategic directions supporting disaster preparedness, adaptive actions and urban resilience to reduce vulnerability to disaster risks.
The Strategy is articulated around six objectives at the intersection between environment and development:
ensuring sustainable development in marine and coastal areas;
promoting resource management, food production and food security through sustainable forms of rural development;
planning and managing sustainable Mediterranean cities, including enhancing urban resilience in order to reduce vulnerability to risks from natural and human-induced hazards including climate change;
addressing climate change as a priority issue for the Mediterranean; 
transition towards a green and blue economy;
improving governance in support of sustainable development.