1st Urban Hub Youth Leadership Meeting: from Urban DRR, Community Resilience and Climate Action, Asia Pacific Youth Tackle it All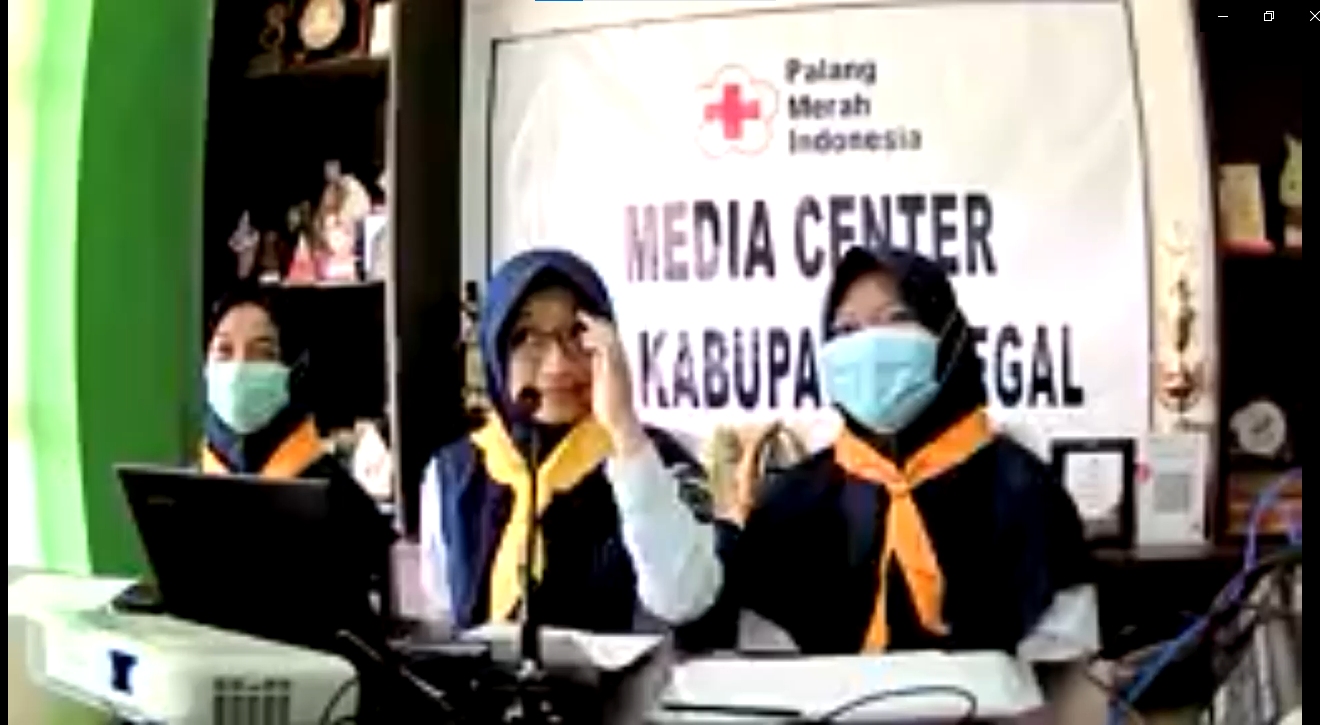 On August 18, 2021, National Societies and RCRC Youth Volunteers from across the region gathered to discuss Red Cross Red Crescent opportunities and approaches to transform, influence and inspire change in Asia Pacific cities through climate, disaster risk reduction and resilience action.
Building on the Red Cross Red Crescent Strategy on Youth-Led Climate Action, Red Cross Red Crescent Youth Volunteers from cities in the Philippines, Indonesia, Pakistan and India shared examples of how they operationalize the three dimensions of change, "Awareness, Action and Advocacy" in their respective urban areas: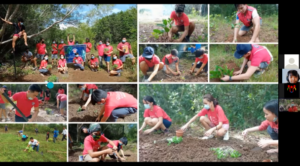 Awareness: Rhey Boloron, Philippine Red Cross Red Cross Youth (PRC RCY), demonstrated how to utilize campaigns to raise climate and environmental awareness and combat environmental degradation through Earth Day beach cleanups and mangrove planting in the tourist destination of Tagbilaran City.
Action: Anggraini, Ika Laily and Qotrunnida, of Indonesia Red Cross (PMI) showcased how 'BEKU', small-scale actions such as nail cleanups protect trees from nail rust and mitigate gasoline leaks from punctured motorcycle tires on roadways in targeted urban areas of Tegal Regency Central Java.
Pakistan Red Crescent (PRCS) Youth and Volunteer Officer, Sajida Khalid, shared how the Sindh Provincial branch in Karachi engages, educates trains and prepares volunteers as central pillars within Sindh's Emergency Response Forces. Through comprehensive training, youth volunteers stand ready for deployment, having acquired skills in a range of activities, including emergency response and relief activities, rapid field assessments, data collection of beneficiaries, vaccination campaigns and medical camps.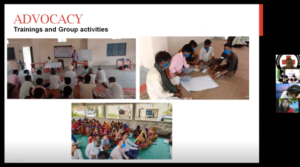 Advocacy: India Red Cross youth volunteers are engaging in ecosystem restoration in Gujarat State. Tushar Thacker, Youth Volunteer, outlined how 466 persons have thus far been reached through advocacy and awareness initiatives, and 20410 individuals empowered to take climate smart decisions, and IRCS youth volunteers embed this climate change adaptation advocacy into City Development Plans.
Not only were good practices shared, but each presentation included tips and tricks for youth leadership success. According to Rhey Boloron, PRC, when it comes to engaging youth, "connect with your peers, start with small initiatives, recognize efforts and contributions".
When operating in urban areas, Sajida Khalid, PRCS, recommends to "know your community context – their background language, dynamics, confirm your goals and targets, keep focus on the seven fundamental principles, exercise active listening and empathy and know your exit strategy".
The 1st Urban Hub Youth Leadership Meeting marks the start of many more to come. Youth throughout Asia Pacific are driving urban DRR and climate resilience, leading as agents of change in their communities. These meaningful actions directly and positively impact the National Societies' operational capacity to deliver on our humanitarian mission. Watch this space for more urban Youth Leadership celebrations, learnings and engagement to come!