Leaving No-One Behind – Key Messages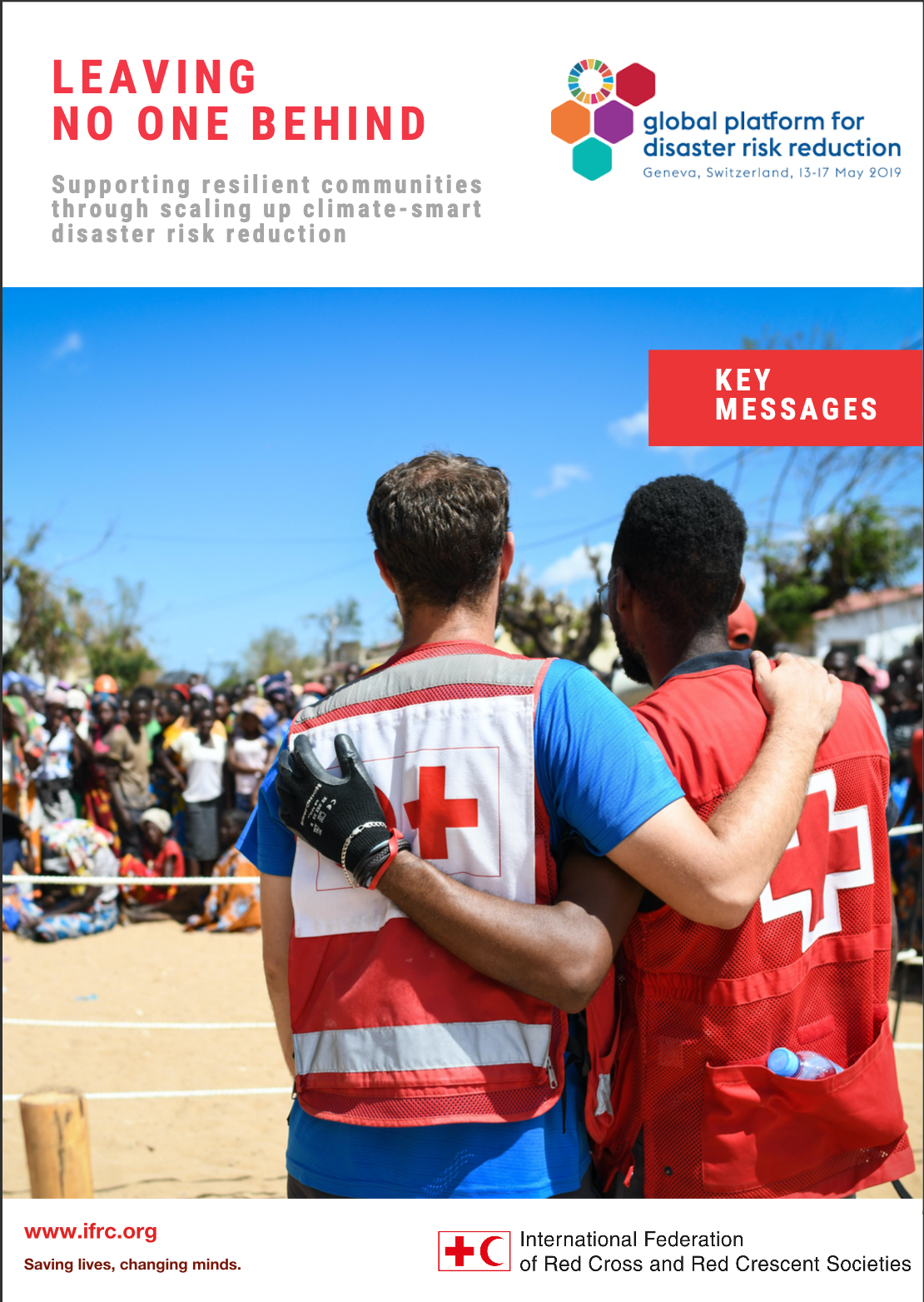 "Leaving No-One Behind Key Messages" is a brief compilation of the key points on how the Red Cross Red Crescent Network can support resilient communities through scaling up climate-smart disaster risk reduction.
The document was broadly used on the sixth edition of the Global Platform for Disaster Risk Reduction 2019. Check the RCRC participation in this event.