Social Media in Disasters
Social Media in Disasters
The term "social media" refers to Internet-based applications that enable people to communicate and share resources and information. The emergence of this new communication channels represents an opportunity to broaden warnings to diverse segments of the population in times of emergency. These technologies have the potential to prevent communication breakdown through reliance on just one platform and thereby to reinforce the diffusion of warning messages but also present policy makers with new challenges.
The use of social media for emergencies and disasters on an organizational level may be conceived of as two broad categories. First, social media can be used somewhat passively to disseminate information and receive user feedback via incoming messages, wall posts, and polls. A second approach involves the systematic use of social media as an emergency management tool. Systematic usage might include: 1) using the medium to conduct emergency communications and issue warnings; 2) using social media to receive victim requests for assistance; 3) monitoring user activities and postings to establish situational awareness; and4) using uploaded images to create damage estimates, among others.
[Sources: Bruce R. Lindsay (2011), "Social Media and Disasters: Current Uses, Future Options, and Policy Considerations" / Wendling, C., J. Radisch and S. Jacobzone (2013), "The Use of Social Media in Risk and Crisis Communication", OECD]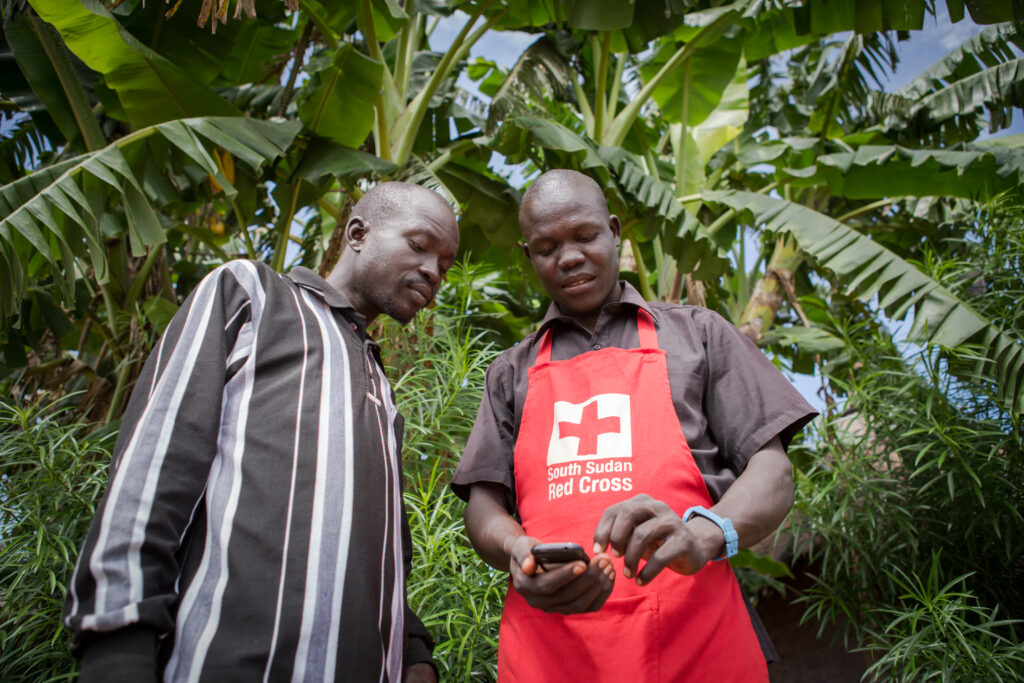 Household
The increasing use of the internet and availability of mobile phones offers the possibility to go one step further by linking volunteers together beyond the official and traditional channels of communication. Social media has the potential of encouraging volunteers to report any abnormal situations to help decision makers take appropriate measures using this participatory sensing.
The different types of social media can be complementary in risk and crisis management. The social networking media can help enhance coordination among volunteers and emergency services. The content sharing media can help in conducting situational awareness by identifying images or videos of how a crisis is evolving in real time. The collaborative knowledge sharing media can help develop dialogues between different stakeholders in a risk or crisis management situation. The blogging or micro blogging tools, such as Twitter, can be used to share facts in real time, but also to convey recommendations and warnings very rapidly. Finally the social media platforms or modules create a synthesis of various social media content to help emergency managers and volunteers to be more efficient in their activities. In this sense, social media users can become online volunteers in technology communities (VTCs) in social media platforms such as Ushahidi and Sahana for risk and crisis communication where people contribute online and onsite.
For more information on Volunteer Technology Communities visit:
[Sources: Wendling, C., J. Radisch and S. Jacobzone (2013), "The Use of Social Media in Risk and Crisis Communication", OECD]
Community Organization
Social media have been used spontaneously by citizens to enhance resilience and solidarity in affected communities. There is an opportunity to tailor the current citizen-led initiatives to enhance collective intelligence in disasters and make sure the information provided is as reliable as possible.
Risk and crisis communication can help increase societal resilience in pre-crisis, crisis and post crisis phases:
- In pre-crisis phase, organizations can develop capacity to filter social media for monitoring and situation awareness. This includes developing key indicators about current situations, either by a dedicated team, volunteer scanners of social media, or a technological application that can grasp trends and early warning signals. This also requires organizing the crisis communication staff, establish clear validation procedures, pre messaging, and preventing crises by performing risk awareness social media campaign. Finally, institutions have to be positioned in the social media and blogosphere as trusted sources and identify who the other trusted sources are.
- In crisis phase, organizations need to provide real time objective facts to avoid keeping the public in the dark or relying on other non-reliable sources, and to mobilize IT volunteers via online technology community to improve crisis mappings and situational awareness. They have to mitigate rumors and misinformation as quickly as possible to avoid negative retweets, and to set priorities regarding targeted audiences according to available resources.
- In post crisis phase, an organization can use the social media to communicate about recovery and reconstruction, to improve stress management and to contribute to lessons learned.
[Sources: Wendling, C., J. Radisch and S. Jacobzone (2013), "The Use of Social Media in Risk and Crisis Communication", OECD]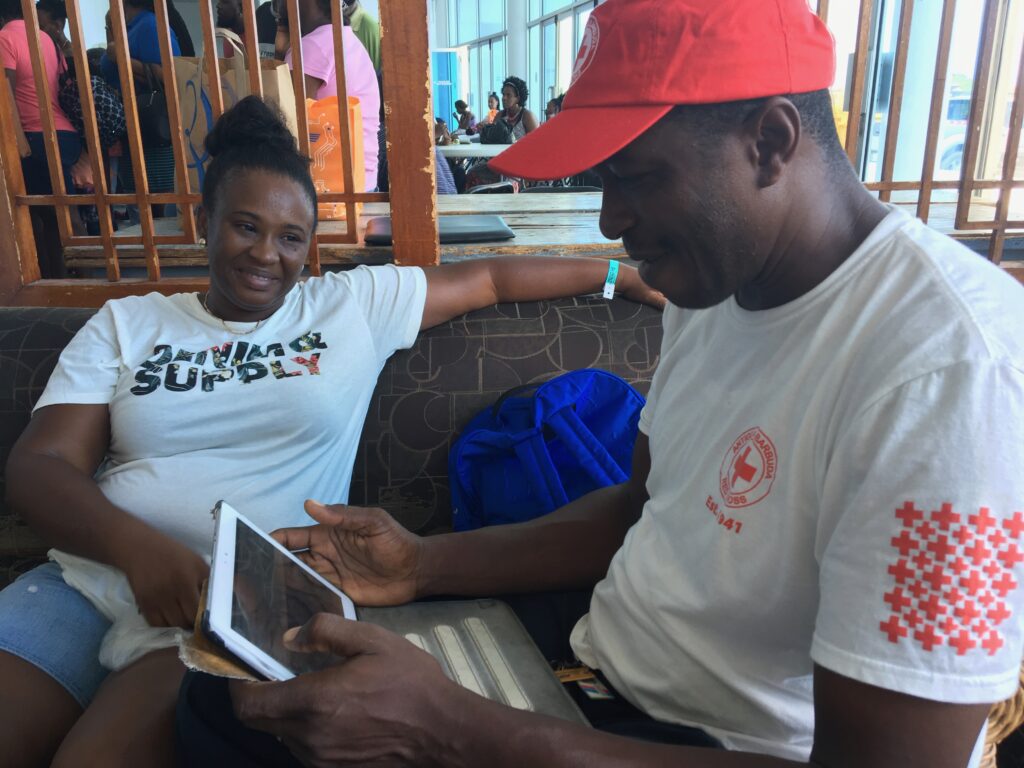 Local and National Government
Public policies are needed to sustain and implement open data strategies, to regulate propagation of dangerous rumours, to assess the impact of the social media and to enable systematic national infrastructure to have long term storage capacity to incrementally learn from past crisis. The role of government uses of social media in risk and crisis communication presents three major options:
1. Fostering citizen-led social media use through Volunteer technology communities
2. Developing government-led social media strategies, or
3. Combining both approaches.
Social media change risk and crisis communication as they empower and connect large numbers of volunteers. Governments can no longer focus their risk and crisis communication solely on how much to share and how to package it. Rather, they face a large numbers of citizens, volunteers, professionals, who can exchange between themselves critical information, and respond both locally or through remote action. Government officers need to take into account this major change in their risk and communication strategy, and become a steering force for this powerful source of help, information and energy.
Different tools can be used, including publishing rules and guidelines on the use of social media during a crisis, producing leaflets and education materials. Developing government-led social media strategies at times of crisis, require introducing codes of practices at government level, training of officials in charge.
[Sources: Wendling, C., J. Radisch and S. Jacobzone (2013), "The Use of Social Media in Risk and Crisis Communication", OECD]
Beyond improving preparedness and raising public awareness about risk and crises, social media in disaster risk management can be used as:
As surveillance, monitoring, situation awareness and early warning system tool through the technical approaches of crowd sourcing and data mining or by relying on volunteers trained to support media monitoring for humanitarian response.
Social media can be used as a tool by providing information and instructions, with real time alerts and warnings. Social media represents one more channel for emergency services to send an alert and warning. This is the case for natural disasters like storms or tornadoes. Provision of information and instructions with social media like blogs can be used to provide advice by posting information such as emergency phone numbers, location of hospitals requiring blood donations, evacuation routes, etc.
Social media can be used to mobilise volunteers both during and after a crisis. Social media can also be used to indicate willingness to help in the event of an emergency. In addition, it can improve the disaster response by mobilising online volunteers far away from the epicentre of the crisis to relay information provided by emergency services.
The social media can be used to identify both survivors and victims. Social media can help to know if family and friends are safe and combined with use of mobile phones can help to report an accident precisely and to send requests for assistance
Using social media for risk and crisis communication can help to counter inaccurate press coverage or to counterbalance rumours and manage reputational effects.
Social media can be used to collect funding and support by encouraging donations when major catastrophes occur or by facilitating the supply of support. During an emergency, people who want to help by providing blankets or a safe place to stay for victims of a disaster often do not know who to turn to.
Social media can be used after a crisis to facilitate the lessons learnt processes and as useful materials for risk and crisis researchers. The content of social media during a crisis can be a rich material for social scientists to analyse in order to have a better knowledge on risks and crises.
Social media risk and crisis communication are useful tools to build trust. The use of social media could improve transparency and trust in public authorities. Government authorities and more broadly experts are not easily trusted anymore in crisis situations after cases of misinformation.
Social media can be used to enhance recovery management in two ways: through the sending of information on reconstruction and recovery and through the provision of stress management.
In post crisis phases, social media can be used to send information about recovery, reconstruction, etc. Social media can be used to communicate recovery of infrastructure (bridges, routes, water supply), to identify areas that are in most need of recovery.
In post crisis phases, the social media can help identify where stress management is most needed in the recovery phase and to offer tools for managing stress through interactive platforms.
[Sources: Wendling, C., J. Radisch and S. Jacobzone (2013), "The Use of Social Media in Risk and Crisis Communication", OECD]
Social media are interactive digital tools that feature content users may generate, manipulate, or influence. Social media are conducive to timely, interactive communication and foster dialogue and content exchange among message consumers and creators. While many traditional media (such as newspapers and television) remain important disaster communication channels, traditional media primarily facilitate one-way information dissemination. Social media can create opportunities for two-way dialogue and interaction among organizations, the public, and individuals.
Although Facebook or Twitter might come to mind, the social media realm includes a multitude of web- and mobile-based technologies ranging from photo and video sharing sites to rating and review forums. Figure 1 (below) outlines a variety of social media types and some popular examples of each.
| | |
| --- | --- |
| Social Media Types & Examples Social Media Type |    Examples |
| Blogs | Blogger, WordPress |
| Discussion Forums | LiveJournal, ProBoards |
| Micro-blogs | Tumblr, Twitter |
| Photo/Video Sharing & Podcasting | Flickr, iTunes Podcasts, Youtube, Pinterest |
| Social Bookmarking | Del.icio.us, Diigo |
| Social Discovery Engines & News Sources | Reddit, StumbleUpon, Slashdot |
| Social/Professional Networking | Facebook, Google+, LinkedIn, MySpace |
| Social Rating/Reviews | AngiesList, Yelp |
| Video/Text Chatting | Skype, AIM, mobile texting |
| Wikis | Wikipedia, Wikispaces |
[Sources: National Consortium for the Study of Terrorism and Responses to Terrorism (2012), "Social Media Use during Disasters"]