Movement Civil-Military Relations during COVID-19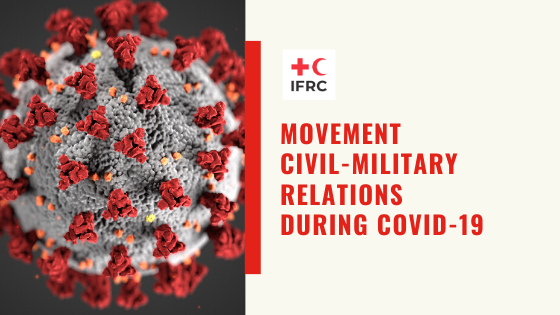 During the COVID-19 crisis, civilian health and other responders (including RCRC National Societies) are coming under extreme pressure.  In many countries police, military and other armed actors are being used by National Authorities to support the C-19 response.  In some cases, they are primary responders, especially where a state of emergency exists.
Movement staff involved or working alongside the C-19 response are increasingly likely to engage with armed actors, and it is important that RCRC Fundamental Principles and CMR guidelines set out in the CoD Res 7 – 2005 are respected.
Find the following documents in different languages:
More on the Business Continuity Planning Help Desk