Feelings Faces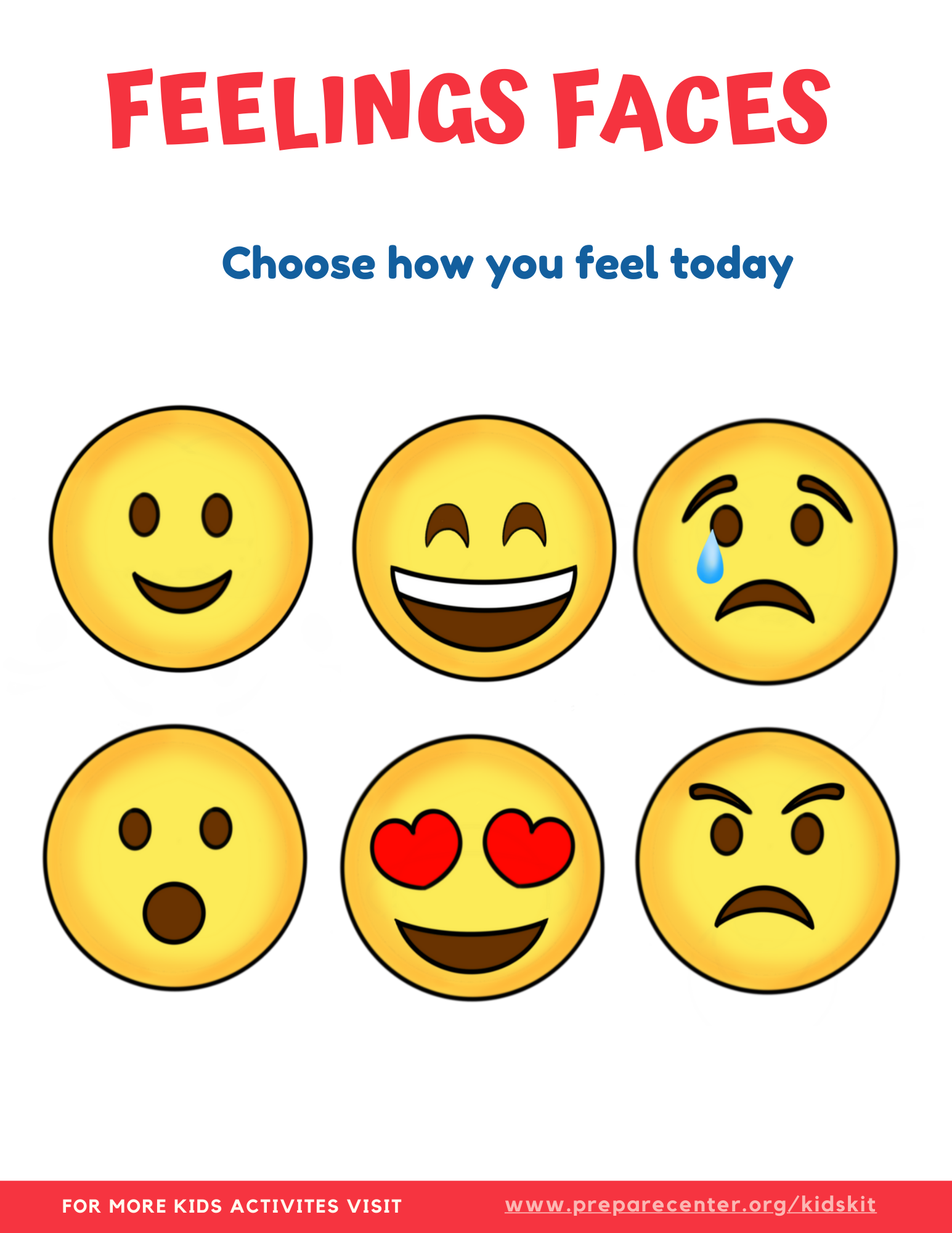 You can use the "feelings faces" template or create drawings of faces, each expressing a different emotion -happy, sad, angry, worried, etc. At the beginning of each day, select a face that shows how you are feeling and talk about why you feeling this way.
Available in 11 languages: English, Spanish, French, Arabic, Portuguese (Brazil), Portuguese (Europe / Africa), Chinese (Simplified), Hindi, Bengali, Tagalog, and Bahasa (Indonesian).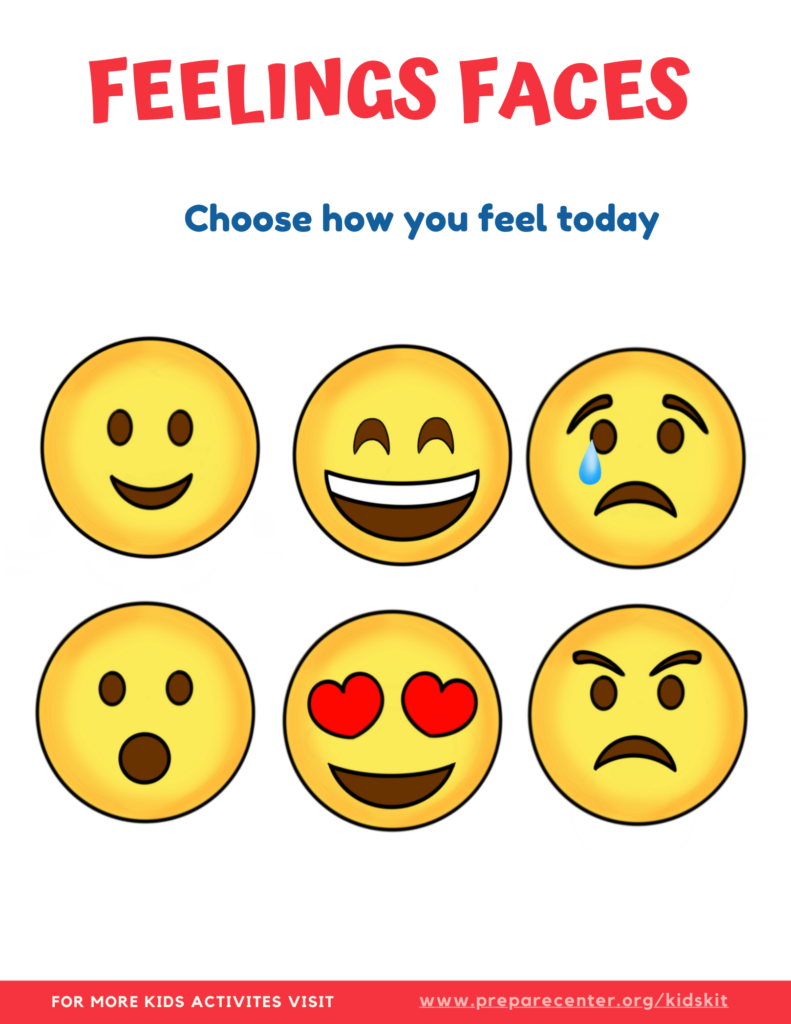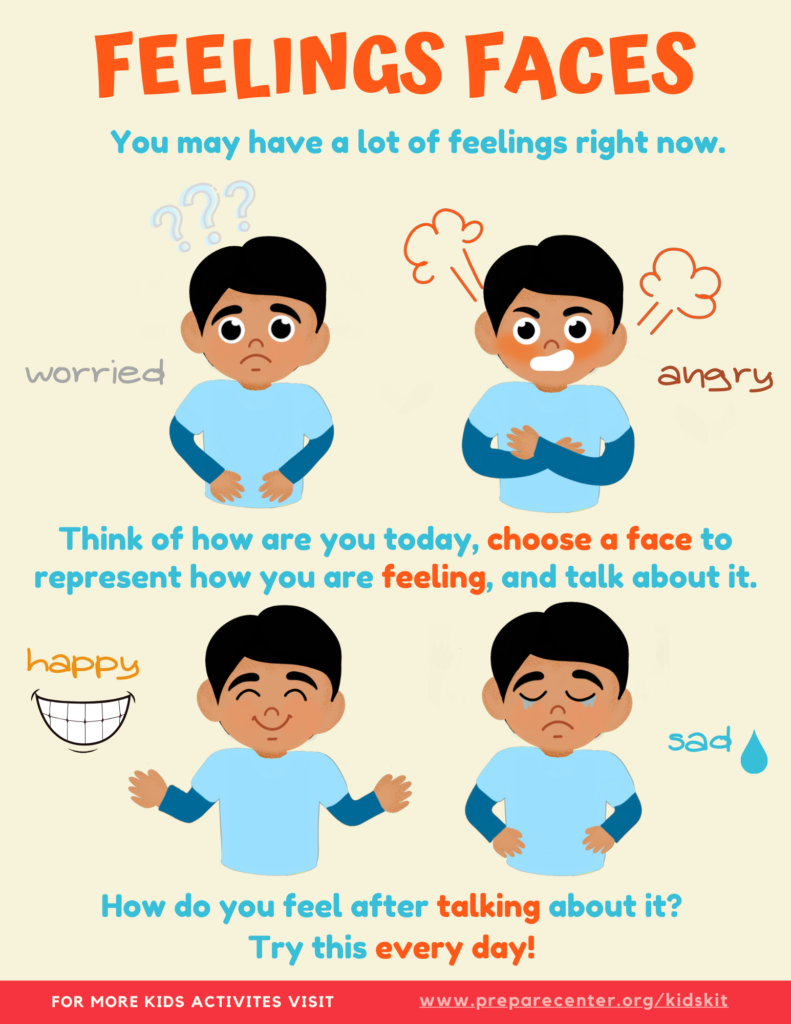 Find out more about this exercise from Save the Children here.