Related Resources
Are you interested in risk communication? The 2018 Understanding Risk Forum is hosting an intensive event for interdisciplinary teams to test their innovative, creative, scientific and technological skills to co-develop risk communication solutions t...
Tags: Other type of resource, Capacity Building for Disaster Risk Management, Climate Change Adaptation, Communication As Aid, Community Risk Assessment, Crisis Mapping, Disaster Law, Drought, Early Warning Systems, Earthquake, Flood, Heat Wave, Hurricane / Typhoon / Cyclone, Resilience and Disaster Risk Management, Risk Assessment, Risk Transfer and Disaster Management, Technological hazard, Urban Planning, Urban Risk Reduction, Water, Sanitation & Hygiene (WASH), Youth Disaster Preparedness
Well-prepared National Society Self-assessment https://fednet.ifrc.org/en/resources/community-preparedness-and-risk-reduction/community-and-national-society-preparedness/national-society-preparedness-/well-prepared-national-societies-/
Tags: Report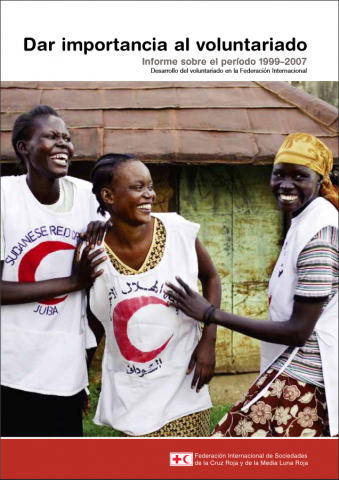 El presente informe es el resultado del esfuerzo colectivo del grupo de trabajo de la Junta de Gobierno sobre el voluntariado y la Secretaría de la Federación Internacional, y tiene por objeto ofrecer una visión global del desarrollo del voluntari...
Tags: Report